Northern Virginia Top Dentists 2013
Dr. Angela Austin makes the Northern Virginia Top Dentists 2013 again! We are so excited and humbled by this achievement!
---
Candy Buy-Back Event
We know trick-or-treating is way too fun to give up for your oral health! So our office has a special program that we do to keep the sugar bugs away! Every year we offer kids $1 for each pound of candy they bring in. Once the collection is over, we donate the candy to local military bases! This year we donated to Ft. Belvoir's USO!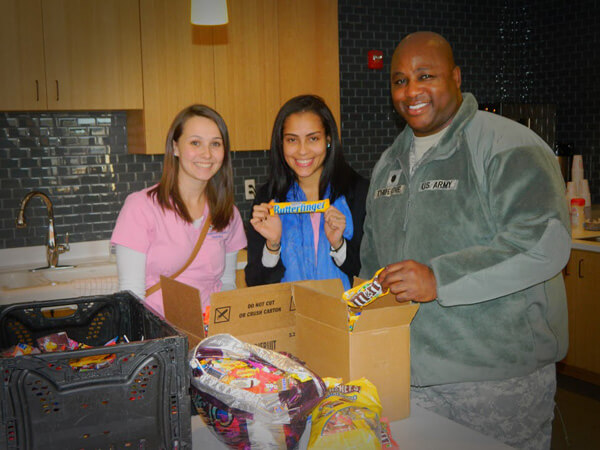 ---
We Are Celebrating YOU!
Friday, August 23, 2013, we had an office party to celebrate our patients! We had snacks, games, and prizes! Our Mascot, Oscar the Orange, even came to join the fun!!
---
Another article by Dr. Austin
Click here to view the article in novawomen.com (Mom's Corner).
---
Mom's Night Out
Come out for Mom's Night Out event at Pentagon City Mall! The team at Alexandria Children's Dentistry will be there giving away goodies and patient education!
Enter to win our raffle for a Mother's Day Signature Massage at Red Door Spas!
Thursday May 9, 2013, 5-8pm.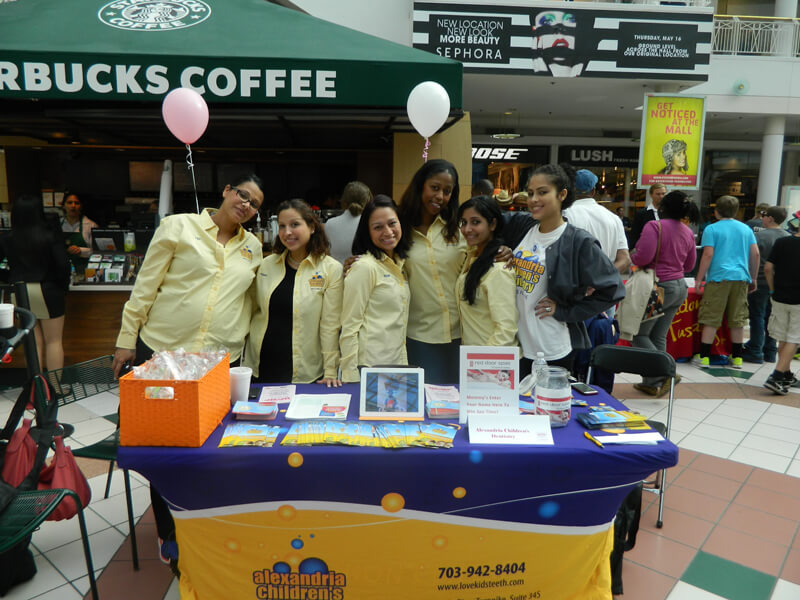 ---
The Dreaded Cavity … Can it Actually be Contagious?
This article is featured in Alexandria Woman's Magazine!
---
Coat Donation
After a few harsh weeks of cold, Dr. Angela was kind enough to think of those who aren't as lucky as we are to have a warm place to sleep at night. She purchased coats to donate to the local Salvation Army!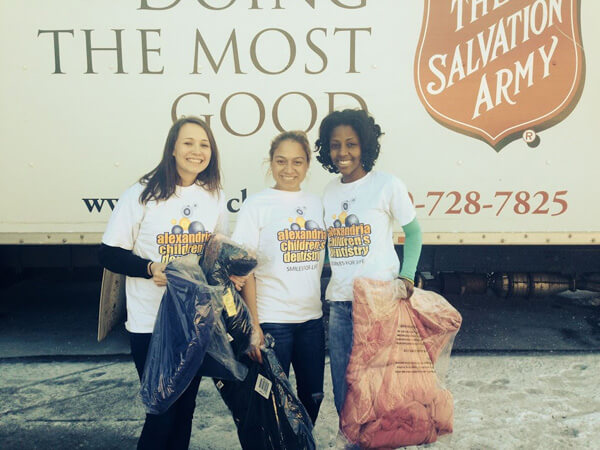 ---
Trunk-or-Treat
Each year the Queen of Apostle School hosts a trunk-or-treat for a their students as a twist on the door-to-door trick-or-treat experience. We were happy to participate! Not with candy, of course, though! We came offering toothbrushes, coloring books, and pretzels! We had our assistant Shauna dress up as the tooth fairy! The other assistants dressed up as kitty cats! We're excited to make another appearance at the Trunk-or-Treat event in the future! ​