We recognize that all of our patients are unique and deserve to receive pediatric dental care that reflects their individual needs. Our experienced and talented team is committed to working with you and your family to create a comfortable, stress-free, and rewarding pediatric dental experience every time you visit our practice. We are pleased to welcome you and your family, and we look forward to working with you.
---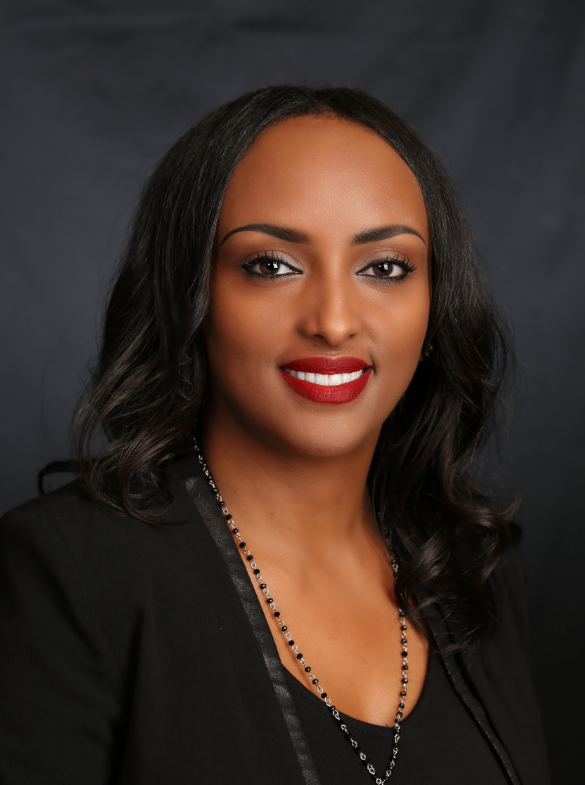 Sara
Office Manager
Born in Ethiopia and raised in America. I have a passion for making people smile and feel good about themselves, especially kids. I love kids and am a mother of two beautiful kids myself (Isaiah and Layla). There is no greater love then the love I have for them! All my nieces and nephews can agree I am the best Aunt because I spoil them!
I have been in dentistry for more than ten years and enjoy every aspect of it. I joined ACD in 2016 as the office manager and I am blessed and excited to be a part of such a warm and welcoming team! I knew upon my first meeting with Dr. Angela this would be my new home, she is amazing in more ways than you can imagine. Once you meet her, I am sure you will agree! We can't wait to see you at the office!
---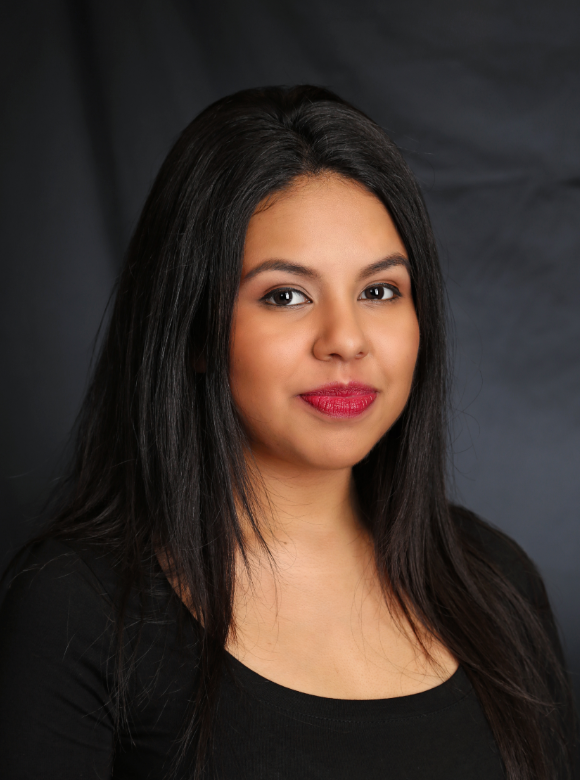 Fatima
Front Desk Lead
In 2014, I completed my certification in dental assisting and immediately joined the Alexandria Children's Dentistry team! My job includes managing our front desk staff, greeting patients, scheduling patients and so much more! I love children and hope to continue working with them for years to come! Originally from El Salvador, San Salvador, I came to America to study at the age of ten. During high school, I was fortunate to complete my dental assitance certificate and practice dental assiting! My knowledge of dental assiting helps me parents I've always wanted to work in the medical/dental field, and I love being able to do this while working with kids!
Outside the office, I love spending time with my 7 year brother, Gabriel, watching movies, listening to new music and reading English literature.
---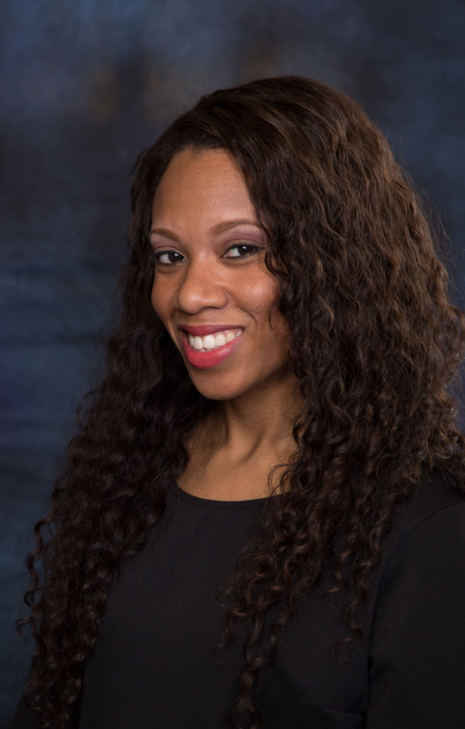 Cherelle
Lead Dental Assistant
I am originally from Sacramento California, but I call Maryland home. I have two children, Aryjana amd Xzavier, who I absolutely adore. They are my pride and joy!
I am proud to be an employee of one of the top pediatric dental offices on the Northern Virginia area. My love for children is what brought me to Alexandria Children's Dentistry. As a mother of two amazing children, I recognized that children need patience and nurturing individuals meeting their needs, and that's the kind of care we provide here a ACD. After meeting Dr. Angela and joining the ACD team, I was impressed with Dr. Angela's amazing skill and technique when it comes to working with children. Our children are our most prized possessions and we want what's best for them. Dr. Angela is the best pediatric dentist you could ask for!
---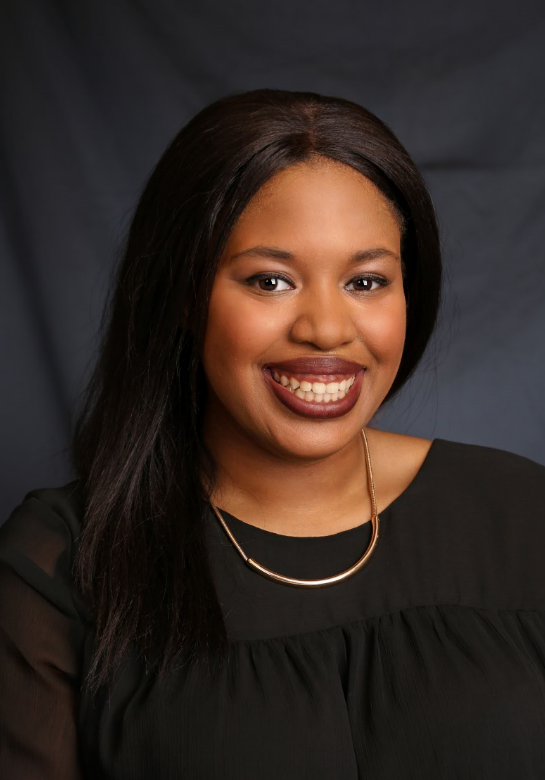 Amber
Marketing Coordinator
Upon graduation from the University of Maryland, Baltimore County, I joined the Alexandria Children's Dentistry team as both a patient coordinator and marketing coordinator. I serve as the main liaison between our office and the Alexandria community, in charge of managing all of the office's sponsorships, charity work, and participation in community events. Building connections with the Alexandria community is the best part about my job! I'm so fortunate to work at a practice that understands the important connection of community and healthcare. I love to work with people who are so eager to give back and passionate about what they do!
While I'm not working, I love reading and seeing movies! I also love to try out all of the amazing restaurants the DMV area has to offer.
---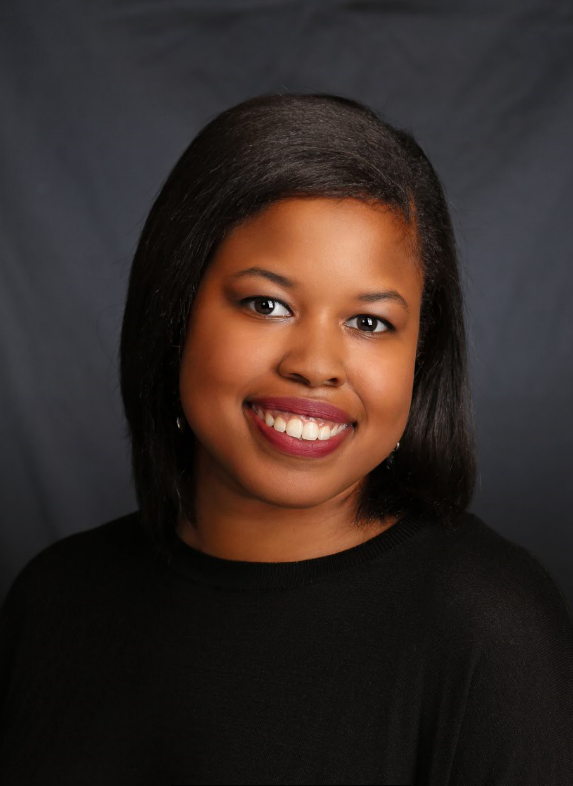 Ashley
Insurance Coordinator
In June of 2015, I joined the Alexandria Children's Dentistry team as an insurance coordinator due to my prior knowledge of risk management and my desire to gain experience in the insurance field. It was a wonderful opportunity I could not pass up and I am so happy to have joined the team. I am responsible for providing the full details of each patients insurance and making sure they're eligible for the services they receive. Since I started working in the office I have had the opportunity to learn more about what it's like working in pediatric dentistry while also gaining experience in health insurance.
As Dr. Angela's youngest sister, I've been able to witness her journey from becoming a certified pediatric dentist to building Alexandria Children's Dentistry and developing a highly skilled team of staff members. To this day I am amazed and inspired by everyone's determination to give each patient the most comfortable and enjoyable experience they've ever had in a dental office. I am very grateful to be a part of this team having seen it grow into the successful business it is today.
---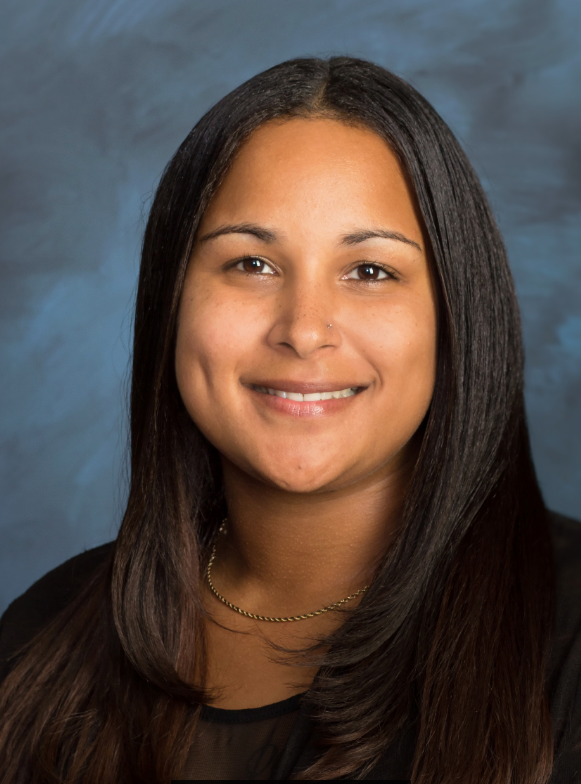 Lateesha
Insurance Coordinator
I began working for in the dental field in 2012 when I first joined Alexandria Children's Dentistry. Since working here I have gained a tremendous amount of knowledge in the insurance field. I am responsible for verifying each patients insurance coverage, making sure each patient is eligible for services received. Getting the correct insurance information for patients ensures a seamless and happy visit!
I love being a part of the best dental practice in the Washington Metro area. It feels great being part of this wonderful team who works together so well in providing children with smiles for life. Dr. Angela is the best boss anyone could ask for. Not to mention the best dentist for your children's life long smiles.
When I am not working, I love to spend time with my three beautiful children who are my world! My oldest, Dajaun is in his freshman year at Old Dominion University taking up Computer Science. William is a social butterfly and loves playing all sports. And my little girl, Taniya, loves all things girly. I also enjoy reading books, seeing new places so I try to travel when I can, and spending time with my 2 dogs, (my fourth and fifth children!) Gucci and Louie!
---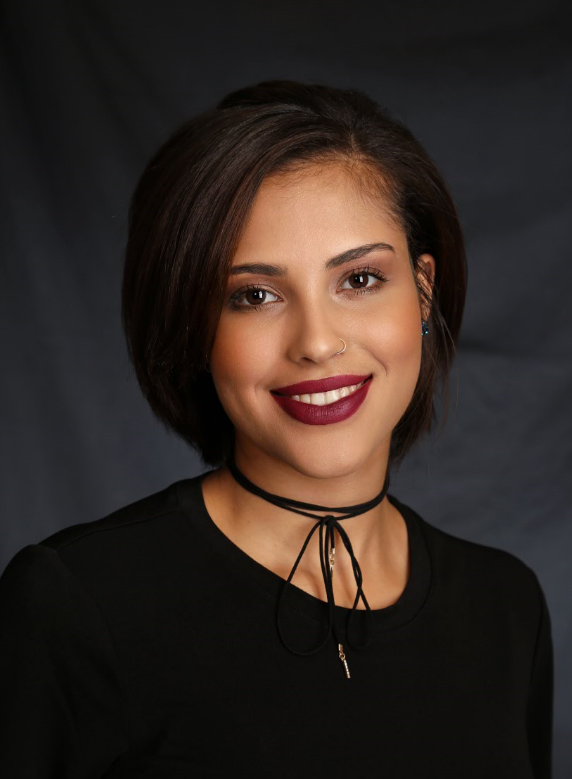 Dee
I've been with the ACD team since 2011 and I absolutely love it here! I was born in San Andres Island, Colombia and I came to the U.S when I was a child. I received my dental assiting certificate after I graduated high school here in Virginia. I have been fortunate to work both the general and pediatric dentistry field. I love working in pediatric dentistry as I have the opprotunity to provide early dental health education ensuring kids with smiles for life!! I love working with the ACD team, doctors, assistants and the administrative team to make sure parents and children have a great experience at the dentist! Outside of work, I enjoy spending time with my 9 year old son Isaiah who means the world to me!
---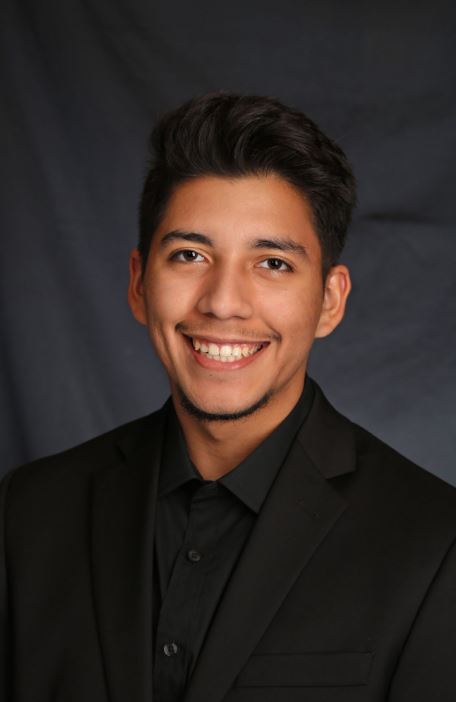 Erick
Originally from San Salvador, El Salvador, I immigrated to the United States when I was 4 years old. I became interested in the dental field while participating in a dental assitant certification program at my West Potomac high school. Towards the end of my senior year at my high school, I was given the opportunity to be part of the Alexandria Children's Dentistry family and I have absolutely love it here! I am so fortunate to be able to learn with such a fun and skilled team while furthering my studies at Northen Virginia Community College. Outside of work, I enjoy listening to music and hanging out with my friends!
---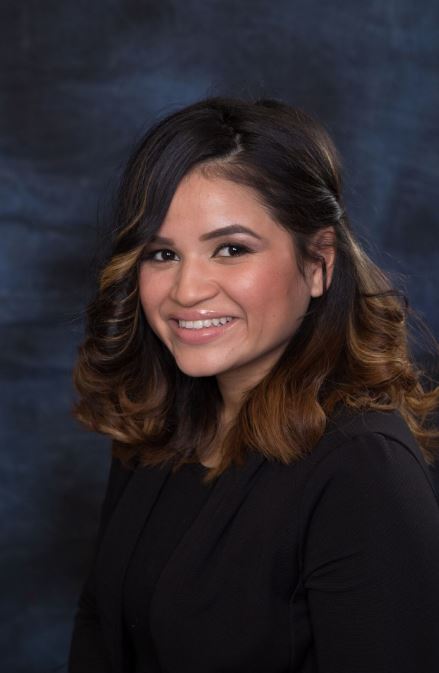 Jesica
I am beyond blessed to be working with such an amazing practice as Alexandria Children's Dentistry. I previously worked with a general dentist but, being a kid at heart, I decided to pursue pediatric dentistry. I must say, I love it! I receive great satisfaction from seeing everyone around me smile and look forward to continue my journey with kids and promote healthy smiles!
I am a mother to a young daughter named Camila, and she is the apple of my eye. When I'm not working, I enjoy spending time with my friends and family!
---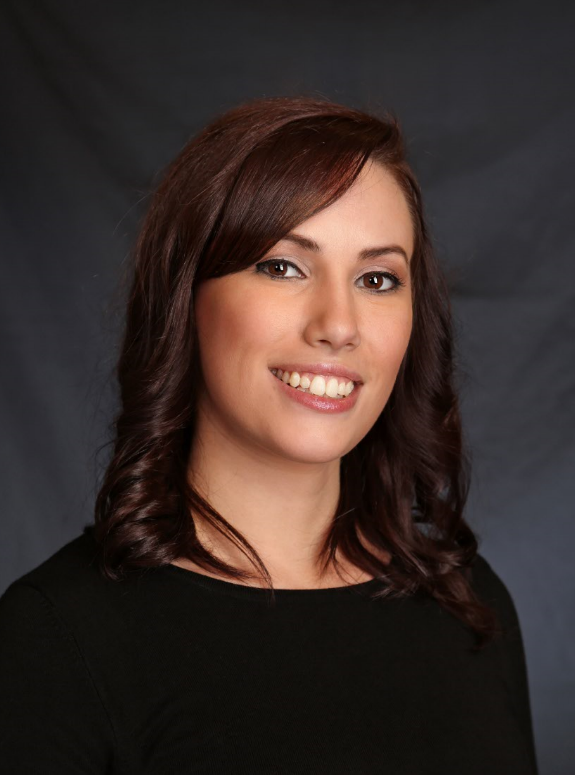 Megan
I have been in the dental field for about four years. I began working at an orthodontist office as a front desk personnel. I recently joined the team here at Alexandria Children's Dentistry as a dental assistant. I love working here with all of our amazing patients. I have always had a passion for working with kids so this office is perfect for me! My goal here at Alexandria Children's Dentistry is to make sure every single patient has a great experience and is excited to come back to see us!
I am a mother of two beautiful little girls. I moved to Alexandria, VA three years ago from Richmond when I had my first born and I have loved it here ever since! In my spare time, I enjoy hanging out with my daughters and doing anything and everything outdoors!
---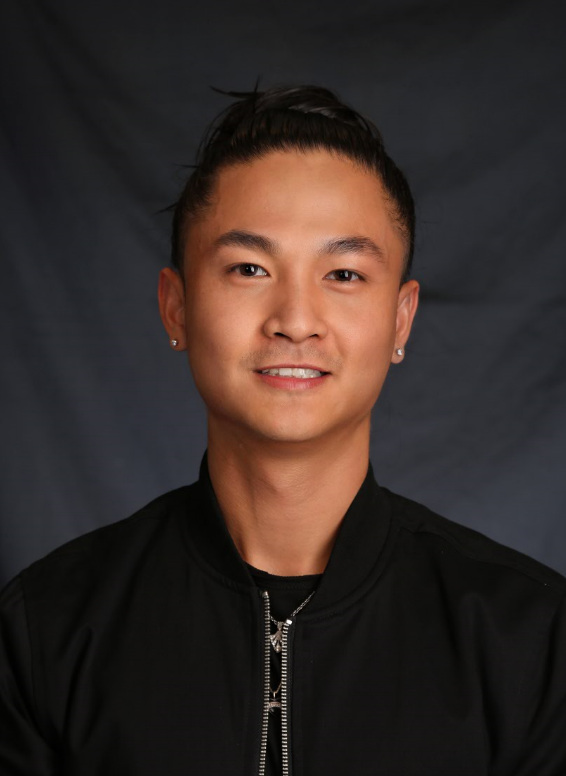 Lam
My name is Lam. I've been in the dental field for 6 years, and it's one of the best experiences that I've ever had. I love kids as if they were my own, and seeing them getting an extraordinary care for their oral health is very heart warming. I was a coach for a soccer camp for numerous years in high school and it was one of the best times I've had. Outside of work, I am a soccer player, a designer, a photographer, and in a process of developing my own business. I honestly can say that these kids have helped me put my fears aside because they are so brave and optimistic. It makes me realize that your dreams or imagination can only go as far as you could imagined and for kids it never ends. They teach me how to use my imagination endlessly and make me feel young and most of all, that anything is possible and just have to go get it. As I continue working with kids to conquer their fears in the dental chair, at the same time I'm conquering mine knowing that anything is possible in life.
---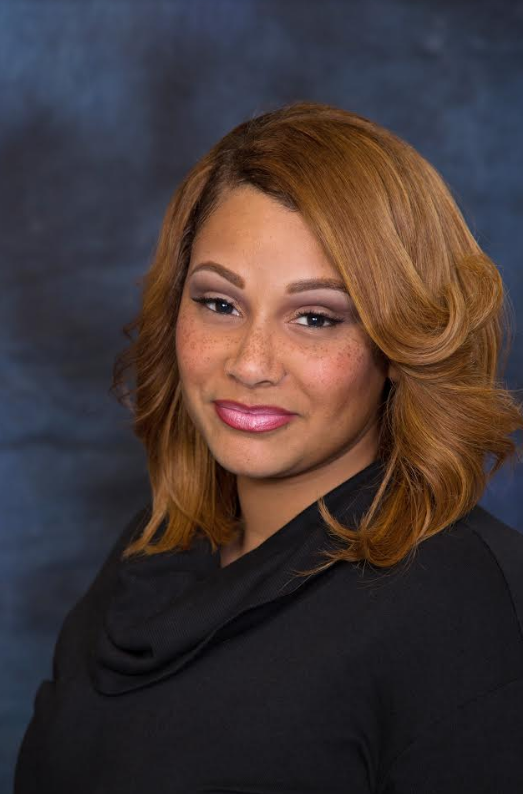 Bavara
All my life I've enjoyed being around children. As a mother of 5 beautiful children and being a military wife of 11 years, I thoroughly enjoy balancing my home life and working with children at Alexandria Children's Dentistry. What I love best about my job is seeing the children have a great experience and being so excited to come back to the dentist! I've been very blessed to be with the practice since the very beginning and literally watch it grow from 1 patient to thousands! This has been the best job I have ever had in my life and I hope to grow old with the practice and always be a great asset to Alexandria Children's Dentistry!