We recognize that all our patients are unique and deserve to receive pediatric dental care that reflects their individual needs. Our experienced and talented team is committed to working with you and your family to create a comfortable, stress-free, and rewarding pediatric dental experience every time you visit our practice. We are pleased to welcome you and your family, and we look forward to working with you.
---
---
Contact our two convenient Alexandria locations in Landmark or Del Ray for further information, or to schedule an appointment for your child!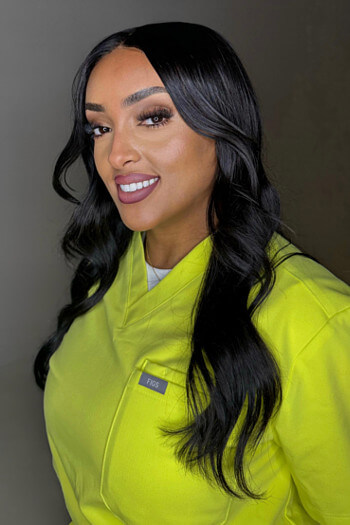 SARA
Office Manager
I have been in dentistry for a decade and a half and enjoy every aspect of it. I joined ACD in 2016 as the office manager and I am blessed and excited to be a part of such a warm and welcoming team! I knew upon my first meeting with Dr. Angela this would be my new home; she is amazing in more ways than you can imagine. Once you meet her, I am sure you will agree! We can't wait to see you at the office!
Born in Ethiopia and raised in America, I have a passion for making people smile and feel good about themselves, especially kids. I love kids and am a mother of two beautiful kids myself (Isaiah and Layla). There is no greater love than the love I have for them! All my nieces and nephews can agree I am the best aunt because I spoil them!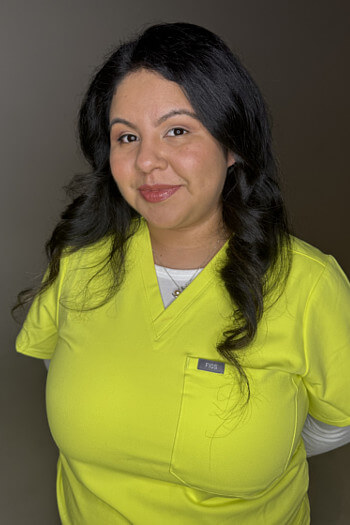 FATIMA
Treatment Coordinator / Front Desk Lead
In 2014, I completed my certification in dental assisting and immediately joined the Alexandria Children's Dentistry team! I love children and hope to continue working with them for years to come! Originally from El Salvador, San Salvador, I came to America to study at the age of ten. During high school, I was fortunate to complete my dental assistance certificate and practice dental assisting! I've always wanted to work in the medical/dental field, and I love being able to do this while working with kids!
Outside the office, I love spending time with my little brother Gabriel, watching movies, listening to new music, and reading English literature.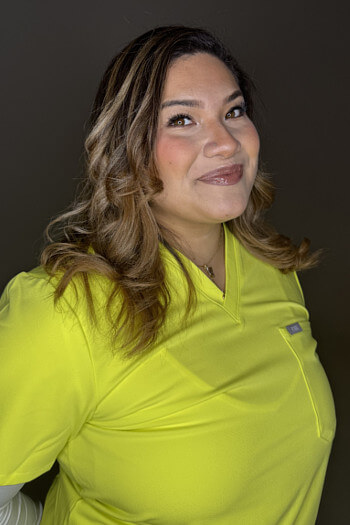 Joceline
Patient Coordinator
I recently joined the ACD team in October of 2022, I'm new to the Dental Field and have learned many new things along the way. Outside of work I enjoy spending time with my 2 year old nephew and visiting my two godson's ages 3 and 4 who are also patient's at ACD! How awesome is that?! I can honestly say joining this team has been one of the best experiences, everyone is so welcoming, guiding and caring. The effort that Dr. Angela, her family, & team have put into this practice definitely shows & makes it worth coming in and continuing to work hard everyday to provide the best service for all our patients! I'm glad to be a part of a team that's so united and dedicated, I absolutely look forward to seeing what my future holds with ACD!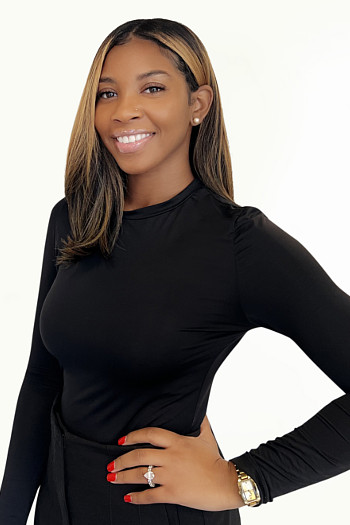 Makayla
Patient Coordinator
In July 2022 I joined the ACD family as one of the patient care coordinators. It's been a pleasure working and growing here at ACD. I truly care about serving and helping our patients have a smooth check in process and experience as they first enter the office, I love to greet them with a warm hello and comforting smile to ensure they feel welcomed. Seeing the joyful smiles on our patient's faces and hearing the compliments given pertaining to their visit makes my day! I am truly grateful to be a part of such an amazing and hard-working team. I'm super excited for the future of ACD!
I love to travel, shop, eat good food & spend quality time with my husband. I also enjoy serving and fellowshipping and just doing life with my church family. I also enjoy just being present in every moment God gives me, knowing this life is truly a gift.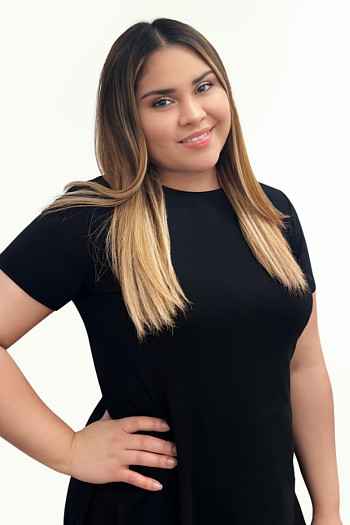 Rosa
Patient Coordinator
I've been at ACD since March of 2022. I was previously working at a general dental office but my goal was always to work at a pediatric dental practice. Since working at ACD it has been nothing but a pleasure working with the ACD team and the wonderful doctors and all of our patients. One of my favorite things about working here would have to be for sure seeing the little ones leave our office with a huge smile on their faces and them already looking forward to seeing us at their next dental visit. Outside of work I love going out on nature walks and photographing all the beautiful things this world has to offer and spending time with my family.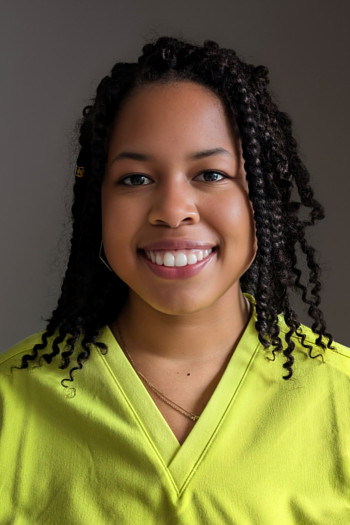 ASHLEY
Insurance Coordinator
In June 2015, I joined the Alexandria Children's Dentistry team as an insurance coordinator due to my prior knowledge of risk management and my desire to gain experience in the insurance field. It was a wonderful opportunity I could not pass up and I am so happy to have joined the team. I am responsible for providing the full details of each patient's insurance and making sure you're eligible for the services you receive. Since I started working in the office, I have had the opportunity to learn more about what it's like working in pediatric dentistry while also gaining experience in health insurance.
As Dr. Angela's youngest sister, I've been able to witness her journey from becoming a certified pediatric dentist to building Alexandria Children's Dentistry and developing a highly skilled team of staff members. To this day, I am amazed and inspired by everyone's determination to give each patient the most comfortable and enjoyable experience they've ever had in a dental office. I am very grateful to be a part of this team, having seen it grow into the successful business it is today.
LATEESHA
Insurance Coordinator
I started with the ACD team in 2013. I have always worked in the office administrative field. When offered a position with the practice, I used all of my skills, knowledge, and training to cross over into the dental field. I love being able to provide the information needed to help families understand their insurance policies and how they can maximize the benefits of their insurance. At ACD, we all have the same goal: to give the best overall dental care to every single one of our patients. This shows in how we work together. I could not ask for a better practice to be a part of. Dr. Angela and her crew ROCK!
I enjoy spending time with my three beautiful children who keep me going. We love to go out and enjoy local activities in the area and to amusement parks when we can. I love roller coasters — a kid at heart! In my quiet time, I like to read and watch movies. I love spending time outdoors and near the water, if possible. Oh, and I love learning new things so I am up for that any time!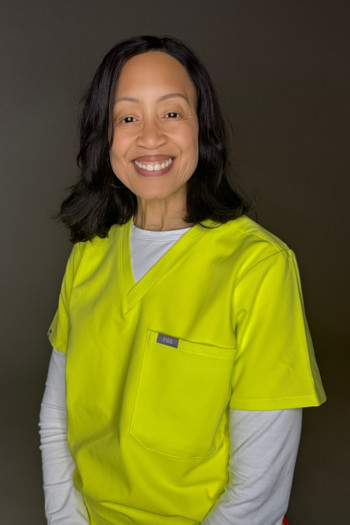 ROSEMARY
Billing Specialist
I joined the ACD team in 2016 as an account specialist after retiring from the federal government after 20 years of service. Officially, I began working in the dental field in 2016; however, as Dr. Angela's mom, I've offered support, encouragement, and counsel throughout her academic and professional life. And I've enjoyed every moment of it! I have a bachelor's in business from Miami University and an master's in communication. Both degrees are beneficial in managing accounts and communicating with office staff. The best part of my job is working with the amazing team of young professionals! The environment is energizing and dynamic, and although I don't work directly with patients, I am so grateful to be there to support the team members that do.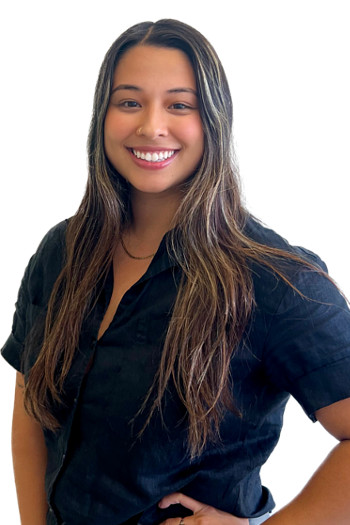 EMMA
Marketing Coordinator
I graduated from the University of Mary Washington in May 2022 and started working here at ACD in October of 2022! I've enjoyed being a part of the ACD team thus far, and I love making videos for our social media!
Outside of the office, I enjoy traveling, boating, cooking, spending time with friends and family, and taking my dog for long walks around Old Town!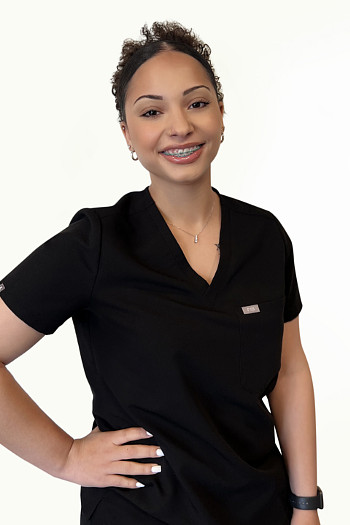 ANISSA
Clinical Team
I started working here in December 2022 shortly after finishing Dental Assistant school! This is my first job in the dental field and I love it! Making kids leave with a smile on their face is a rewarding feeling. This amazing team makes the office a home away from home! Outside of work, I love spending time with family, shopping, and watching new shows.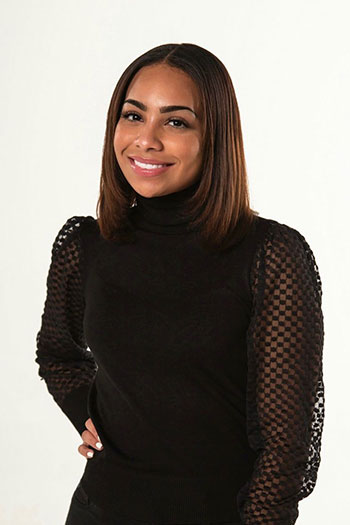 ELEXIS
Clinical Team
I joined the ACD team back in 2017 as a dental assistant and it's been extremely rewarding ever since. The team and doctors make a positive environment that is comfortable and supportive! I love working with children and helping them improve and maintain their hygiene for overall better health.
On most of my free days, I love spending time with my younger siblings, who also provide me the touch of patience and care in working with younger children. They also keep me active!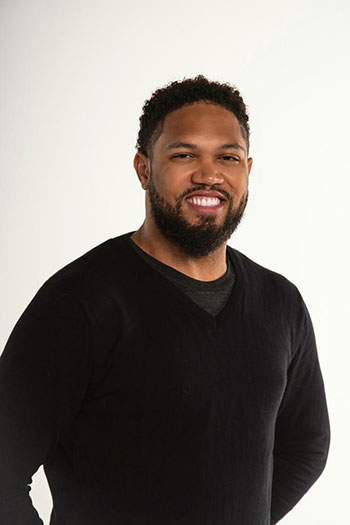 JOHN
Clinical Team
I have been in the dental field since 2012 and became part of the ACD team in 2018. As a dental assistant, I am dedicated to establishing positive and caring relationships with our patients while providing exceptional service and quality dental care. I love getting to know our patients and making a difference in their lives by helping to meet their dental goals and needs.
In my spare time, I enjoy graphic arts and photography, going to various sporting events (Go Wizards!), and spending time with my family. I am very excited to welcome my first son into the world this year!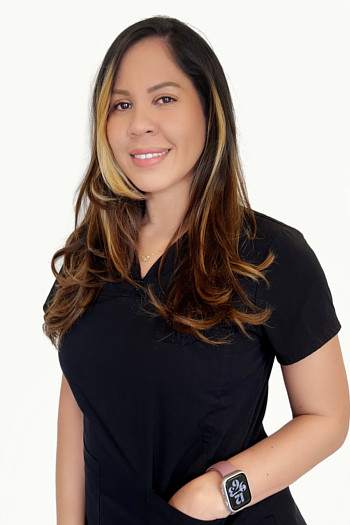 MICHELLE
Clinical Team
I started working here at ACD in 2021 and enjoy every part of it! My favorite part is making kids smile and having a team that is my second family. I am from the Caribbean and I'm a military wife! Outside of work, I love spending time with my daughter, doing yoga, cooking, and going to the beach!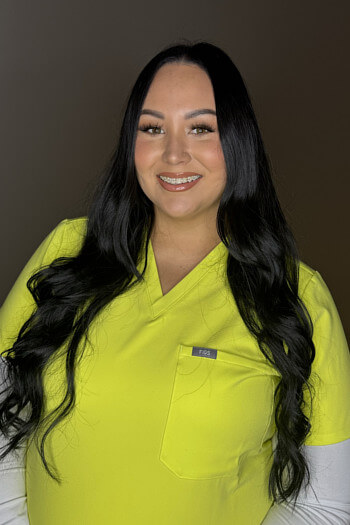 VALERIE
Clinical Team
I started working in the dental field in 2014 and joined the ACD team in 2018. My favorite part of my job is educating children about the importance of oral hygiene so they have healthy habits for life! I love working with my doctors and the rest of my ACD team because they are compassionate, caring, and hardworking.
I have a beautiful daughter who means the world to me. I am also a military brat. I like to spend time with friends and family. On my days off, I enjoy going to the movies, traveling, and hiking.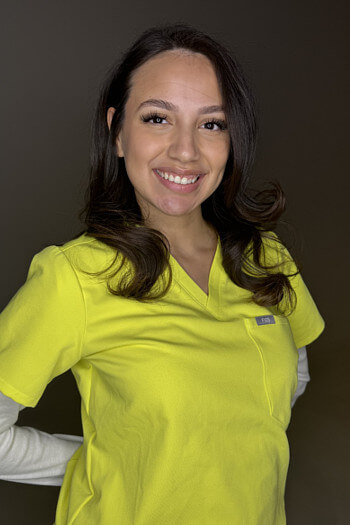 RUTH
Clinical Team
I am involved in our patients' experience from beginning to end, from greeting them in the beginning to making sure they leave with a smile. I take all the necessary X-rays, perform cleanings, and provide patient education. No matter what I'm doing, I love being around kids and helping them feel safe, secure, and happy. The best part is seeing each person's unique personality come to life!
I am DANB-certified in dental assisting and joined APD in 2020. The doctors and staff have become a huge part of my life in such a short amount of time. They make work a home away from home. Everyone wants to see each other succeed and prosper. We all make sure we always are looking out for each other, and as the saying goes, "There's no 'I' in 'team'!"
One of my favorite things outside of work is being in nature. I love going on hikes and natural trails and living life to its fullest every chance I get. I take every chance I get to spend time with my niece Kylie and my nephew Kevin. Seeing them grow up has been such an honor. I'm also a real foodie!