Events in 2018
ACD Holiday Drawing Contest!
This holiday season, we wanted to see your BEST holiday artwork! And as usual, our patients did not disappoint! Congrats our winner Kayla, who won a $150 Visa Gift Card and also gave an additional $150 to the DC Humane Society! Check out Kayla's picture and a couple of other ACD entries! Keep up with our social media for more contests!


Dr. Angela Giving Back This Holiday Season!
We love dressing up in our office throughout the holiday season. But what Dr. Angela truly loves about the holidays is the opprotunity to give back! This year, Dr. Angela chose one family and one classroom to give gifts to! It's such a fun time giving presents to the kids and so rewarding to see the smiles on their faces!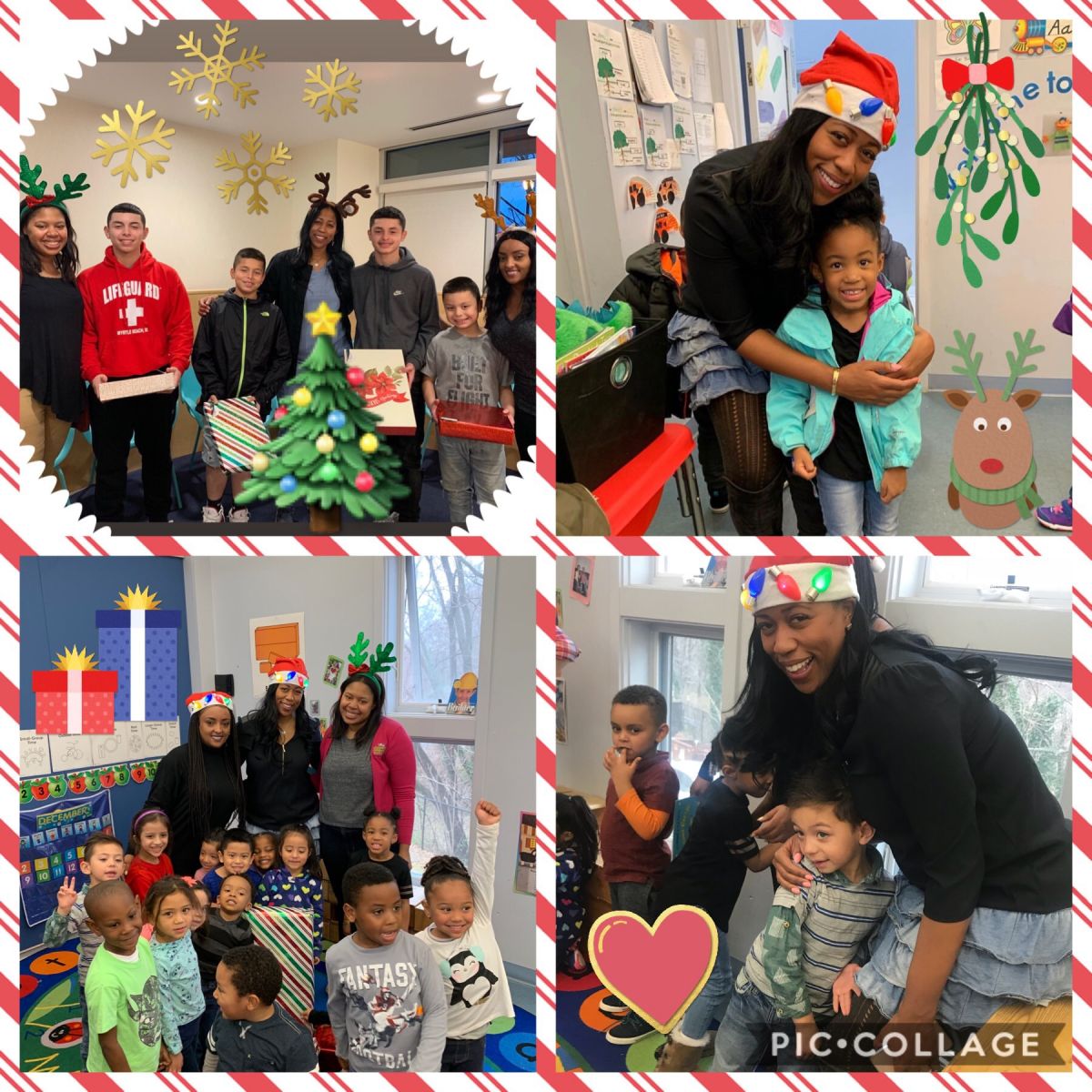 ---
Dr. Angela's Created a Scholarship!
How amazing is this? Dr. Angela created a scholarship as a tribute to her late father, Anthony Lee Austin. Mr. Austin insisted that education was not optional, but a beautiful gift we must treasure and cultivate.
The scholarship this year was awarded to an amazing student at TC Williams High School. She will be attending Virginia Commonwealth University studying theater!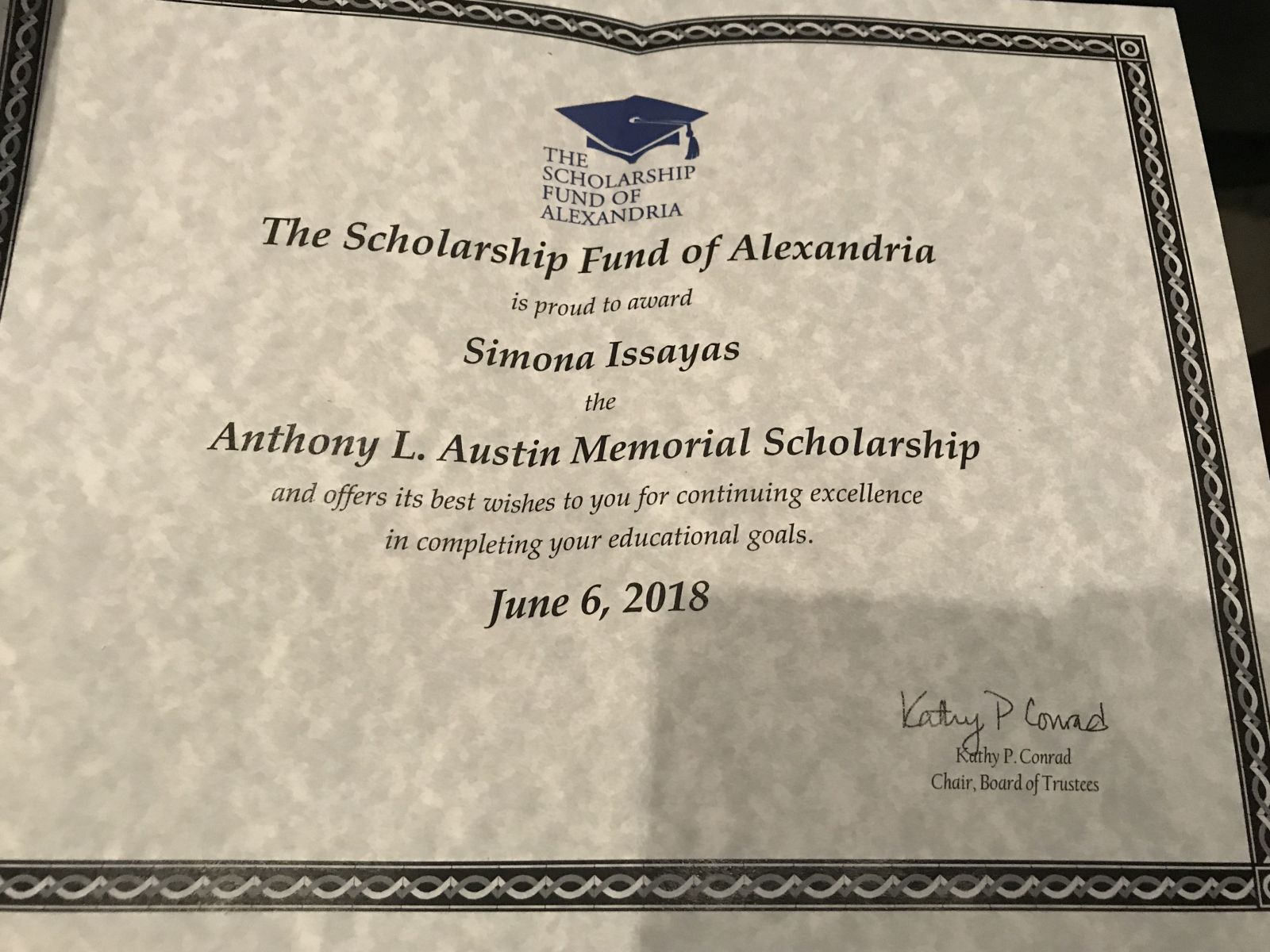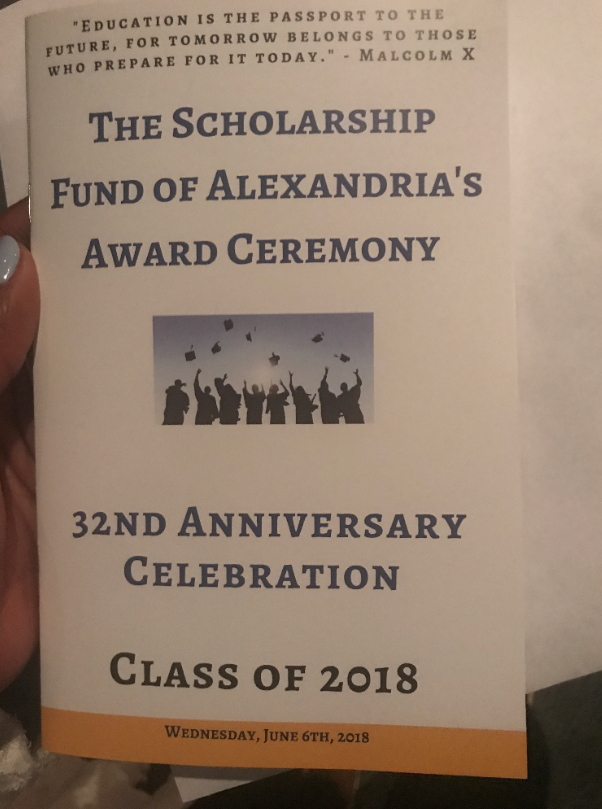 ---
Dr. Angela on NBC4!
SO excited that Dr. Angela was chosen to be featured on the NBC4 news! Dr. Angela talked about all things Halloween candy! Watch her interview to find out which candies are the worst for your teeth, healthy ways to enjoy candy, and more!
Check out her feature below!
---
Halloween!
For Halloween we were the cast from the Wizard of Oz! There's no place like home :)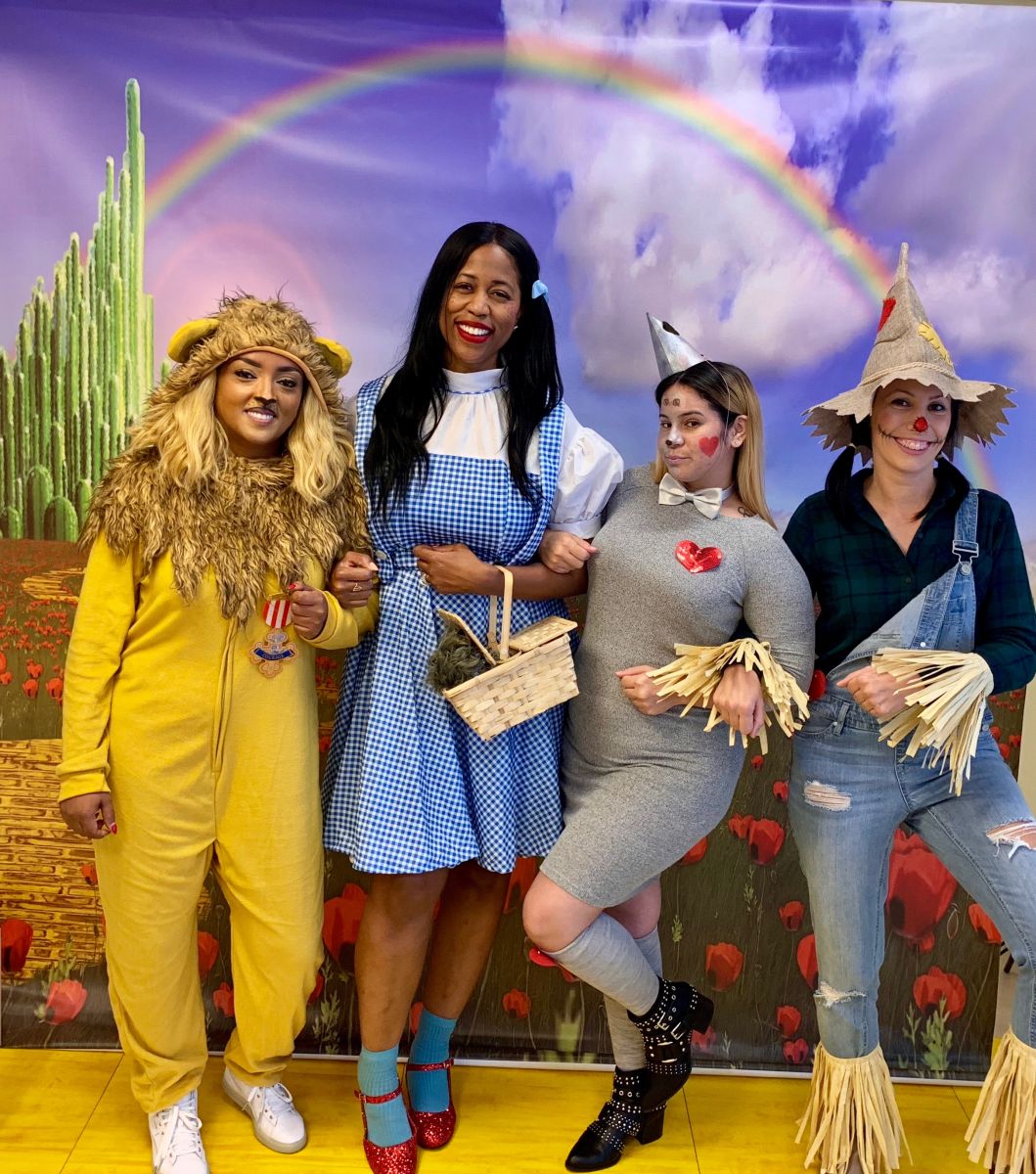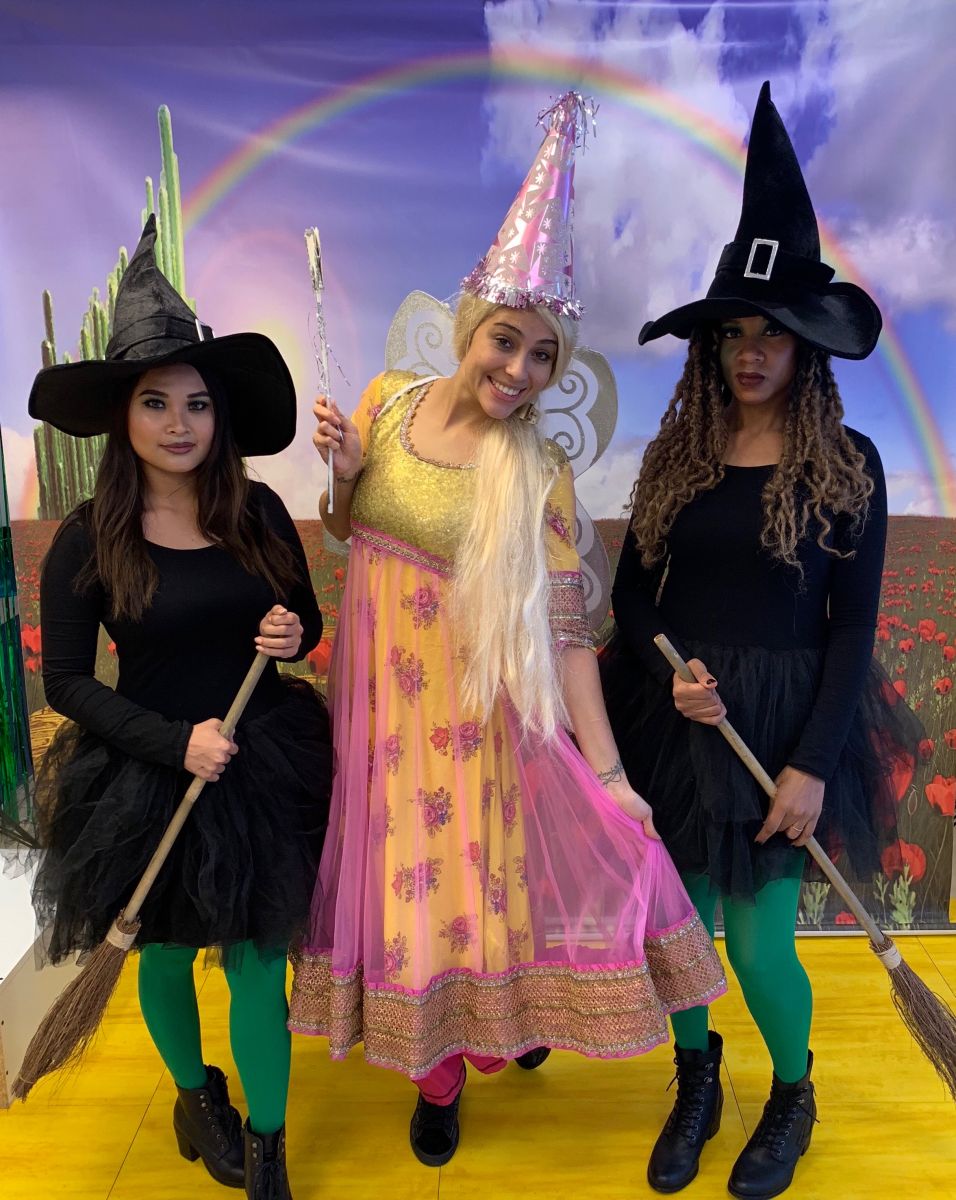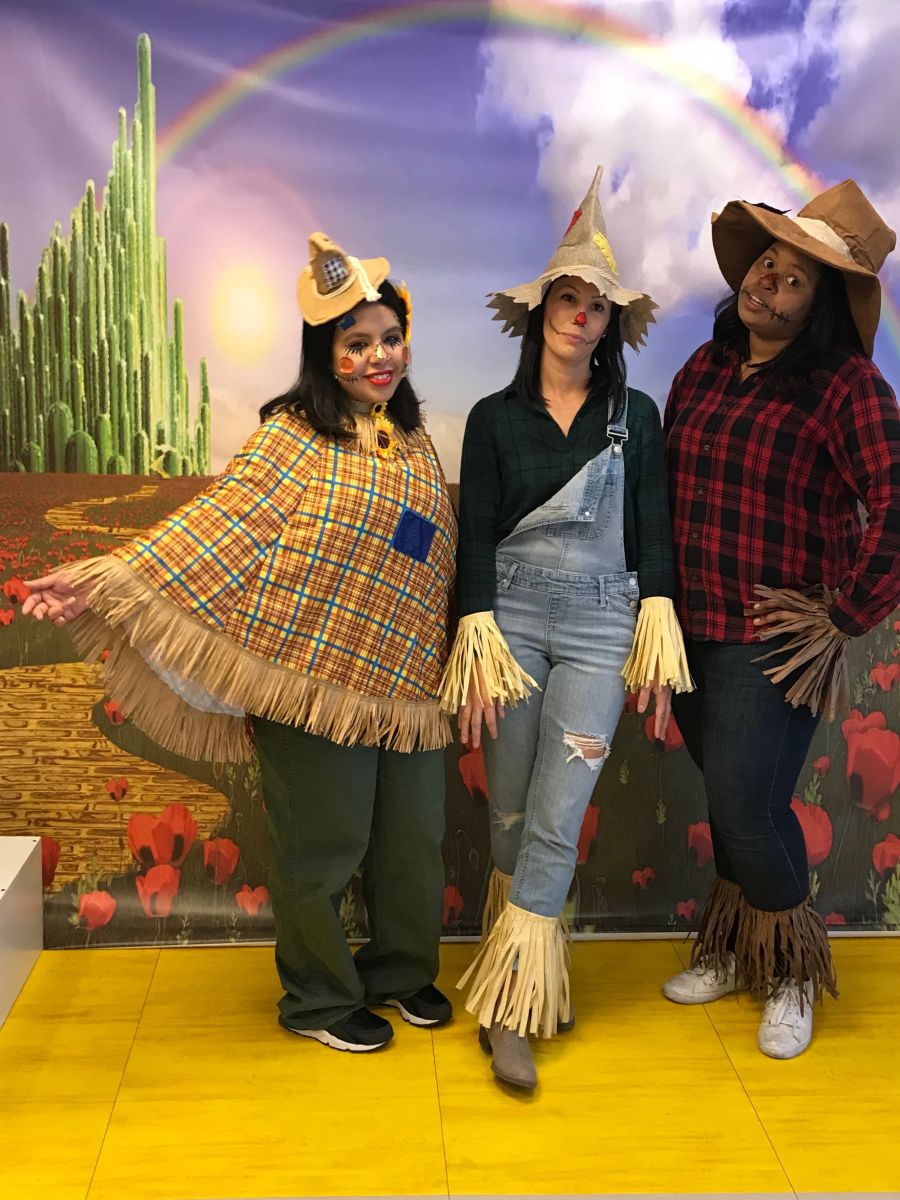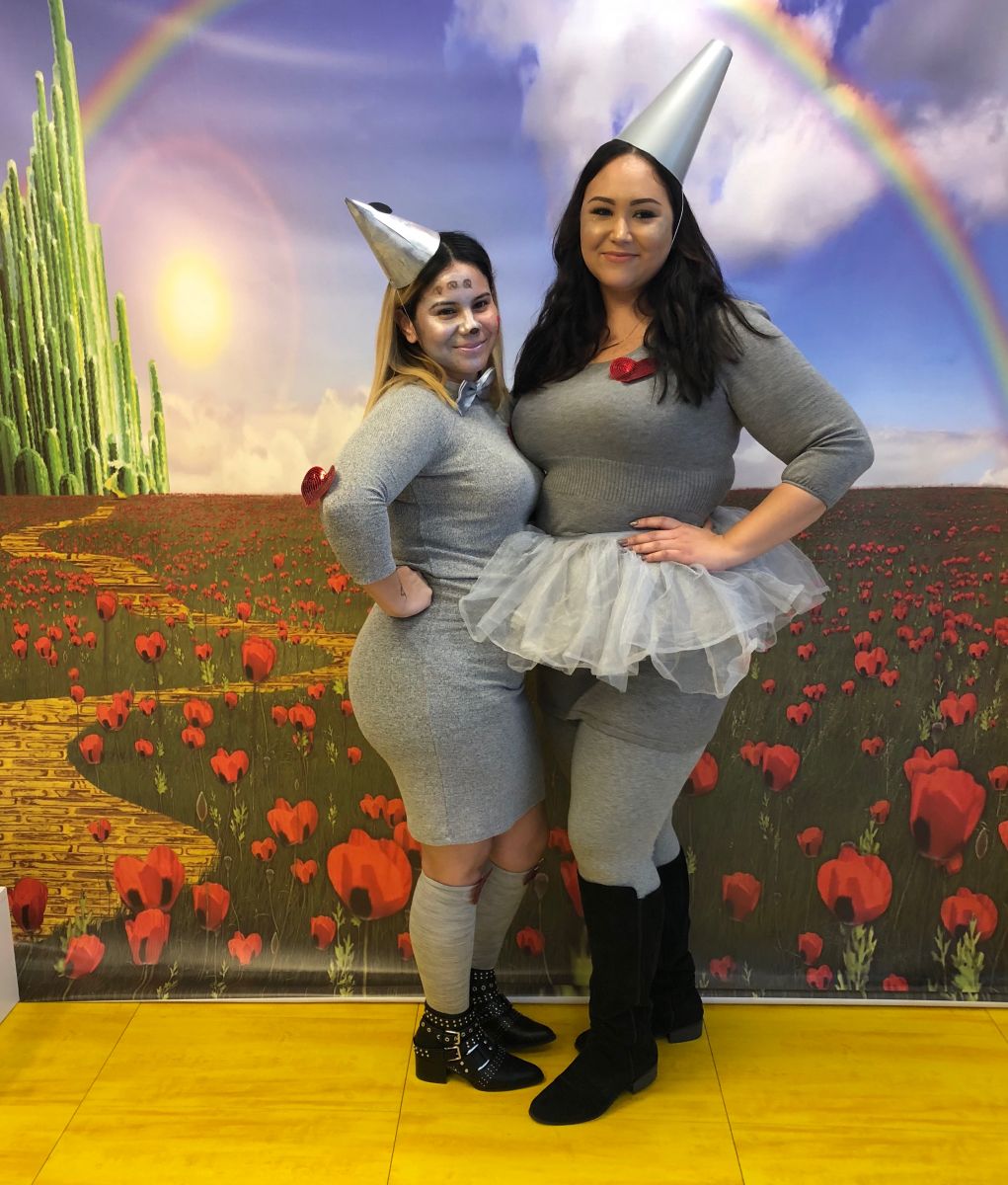 Breast Cancer Awareness!
October is Breast Cancer Awareness month! Check out our team in their pink!

Walk on the National Mall for Autism Speaks
This year our office raised over $2,000 for Autism Speaks! We were so happy to support such an amazing foundation! Thank you to all our of generous patients for helping us achieve our goal!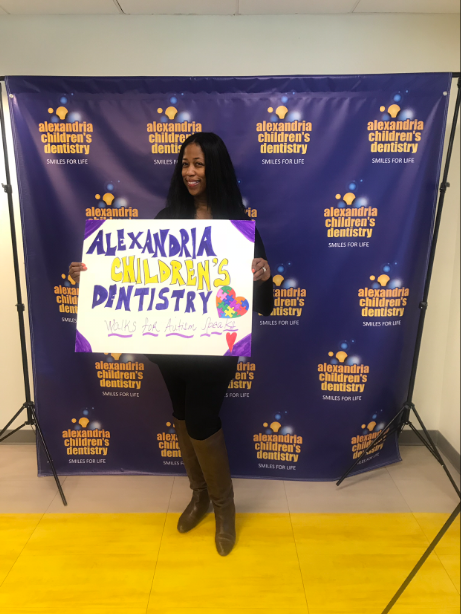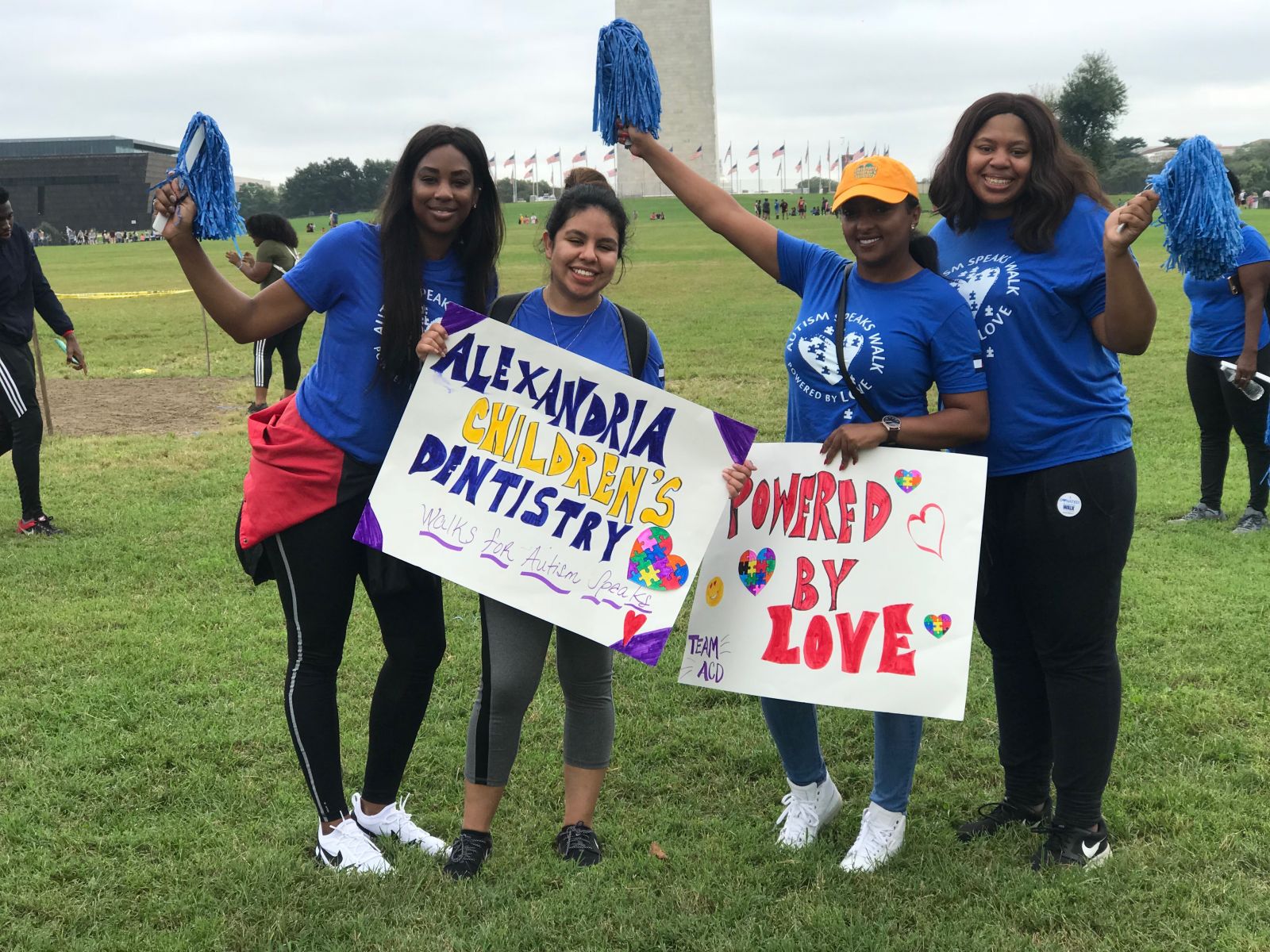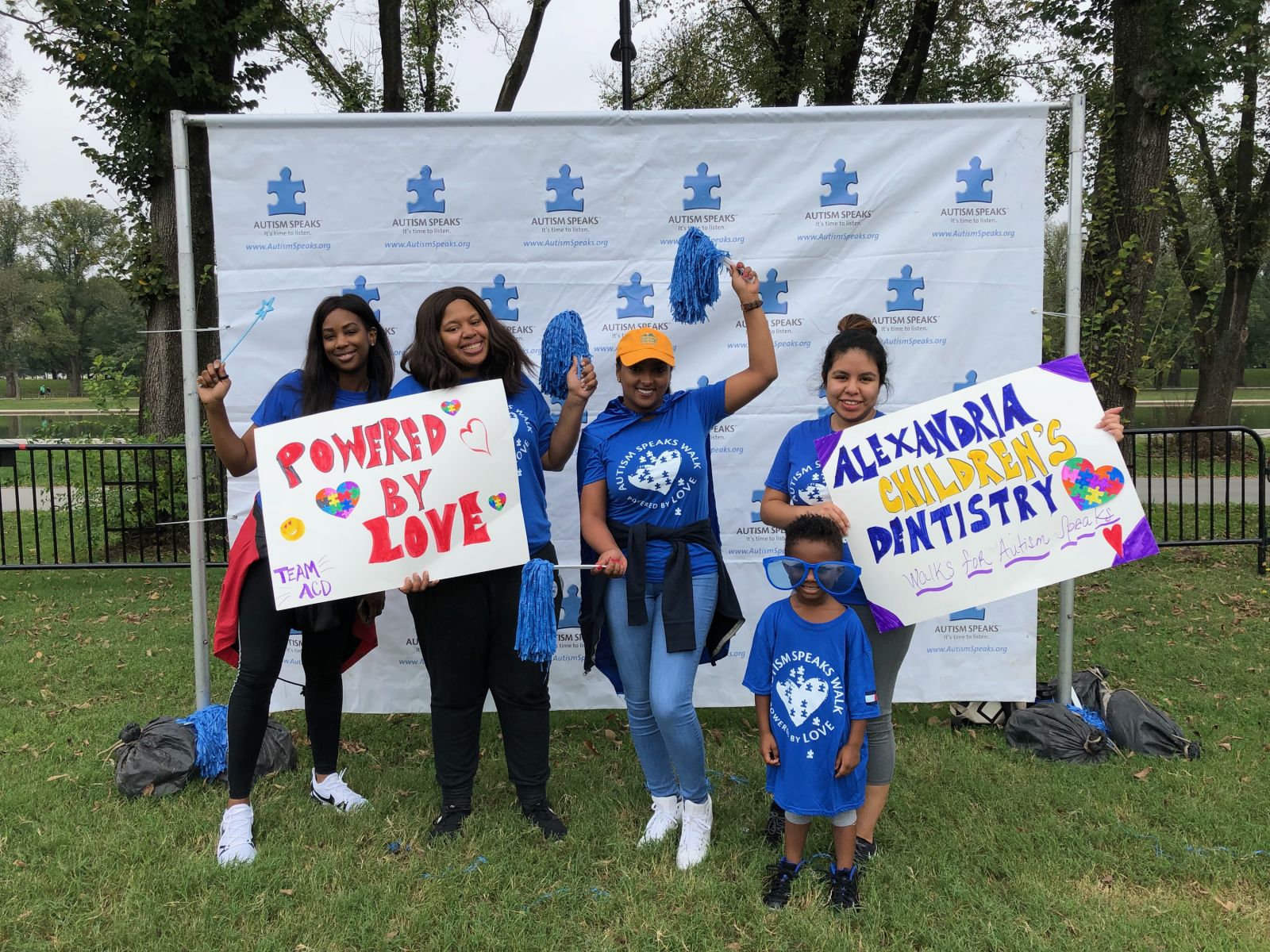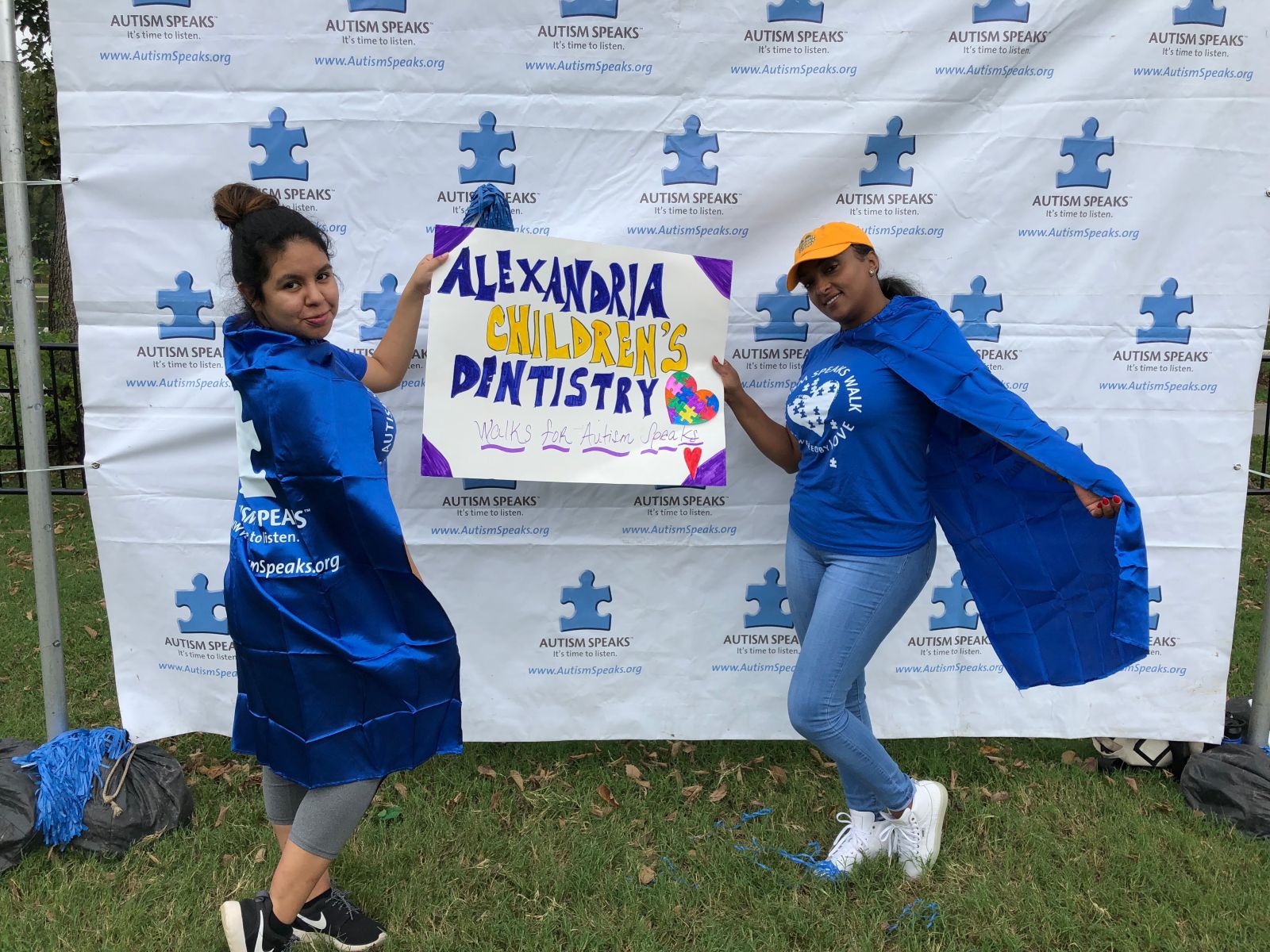 ---
World Smile Day!
Friday, October 5th, is World Smile Day! We're fortunate to work in an office that allows us to share our smiles all day long!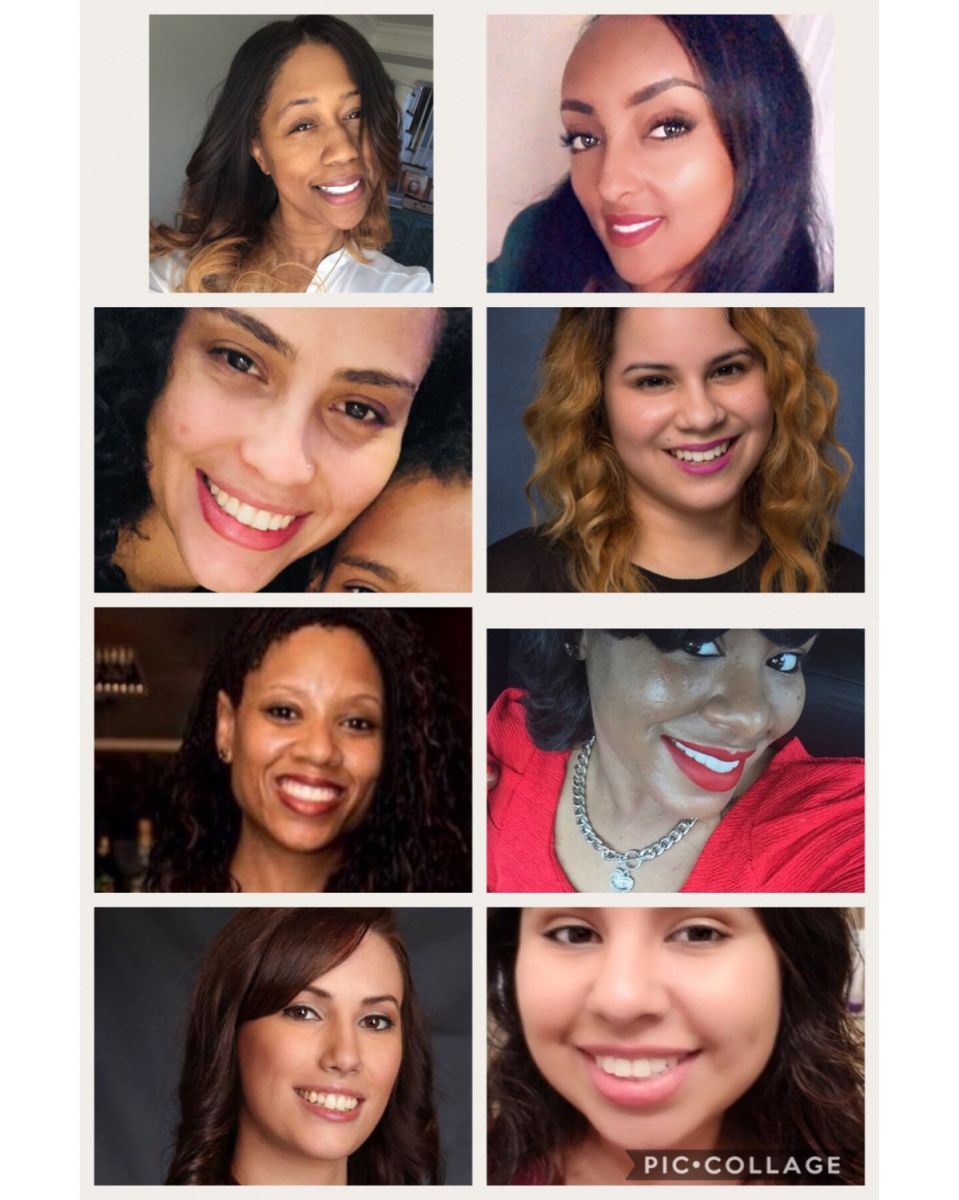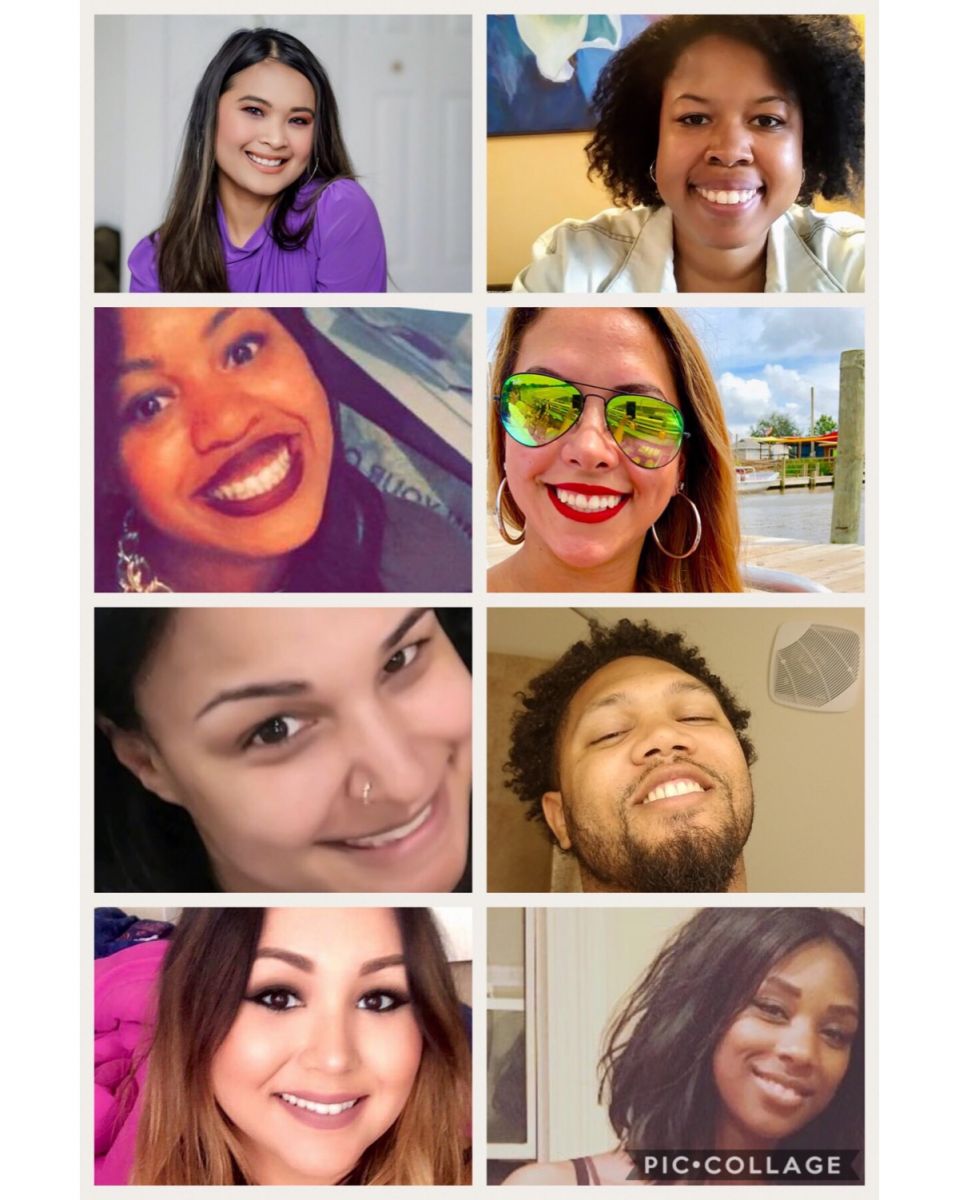 ---
Dental Screenings for Child and Family Network Center
Other than seeing patients, giving back is the best part of our job! Dr. Angela performed dental screenings for the students at Child and Family Network Center; a wonderful nonprofit organization for the children of Alexandria!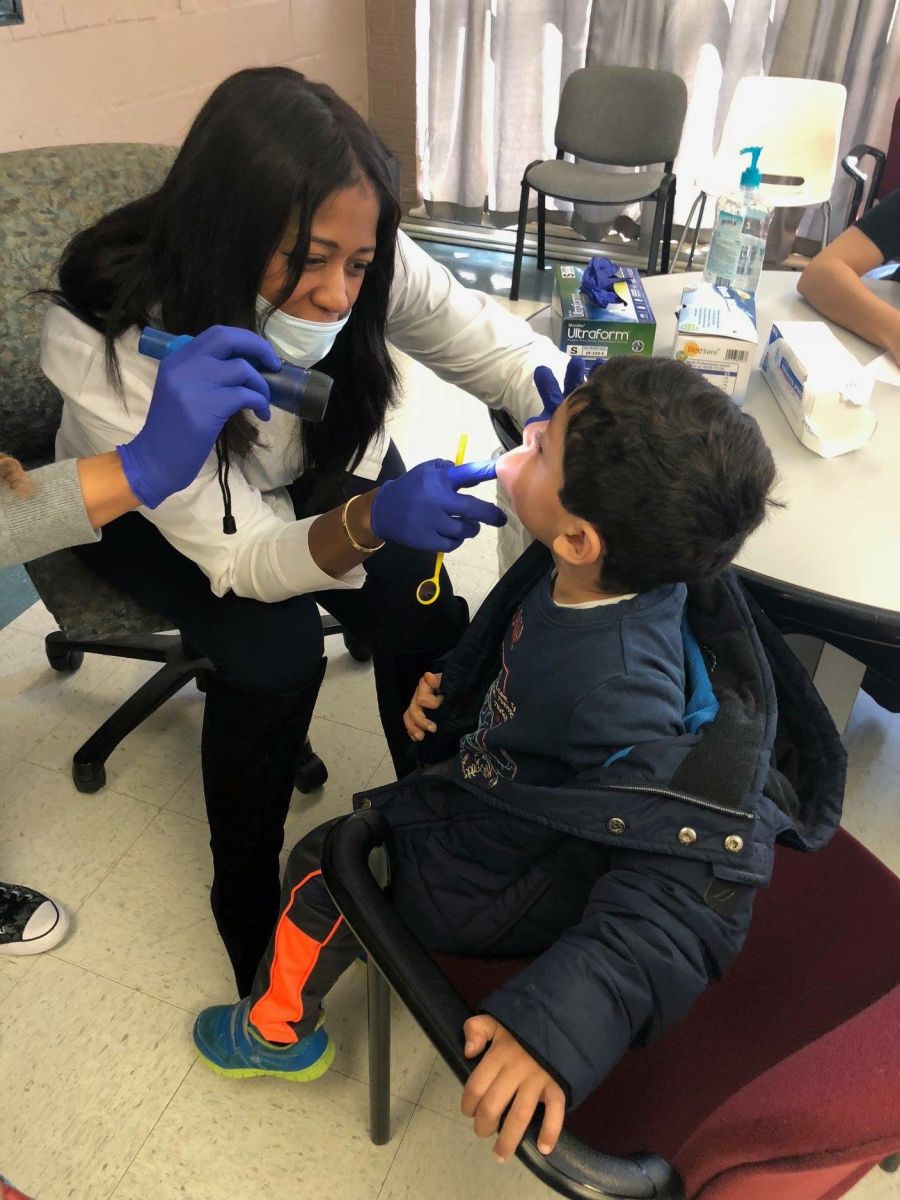 ---
Healthy Kids Day 2018
Every year, the YMCA throws healthy kids day! The day is set up like a mini carnival at different YMCAs across the country. The entire day is dedicated to encouraging a healthy lifestyle for the entire family! BONUS: Dr. Angela's little ones were able to come out! Check out the photos.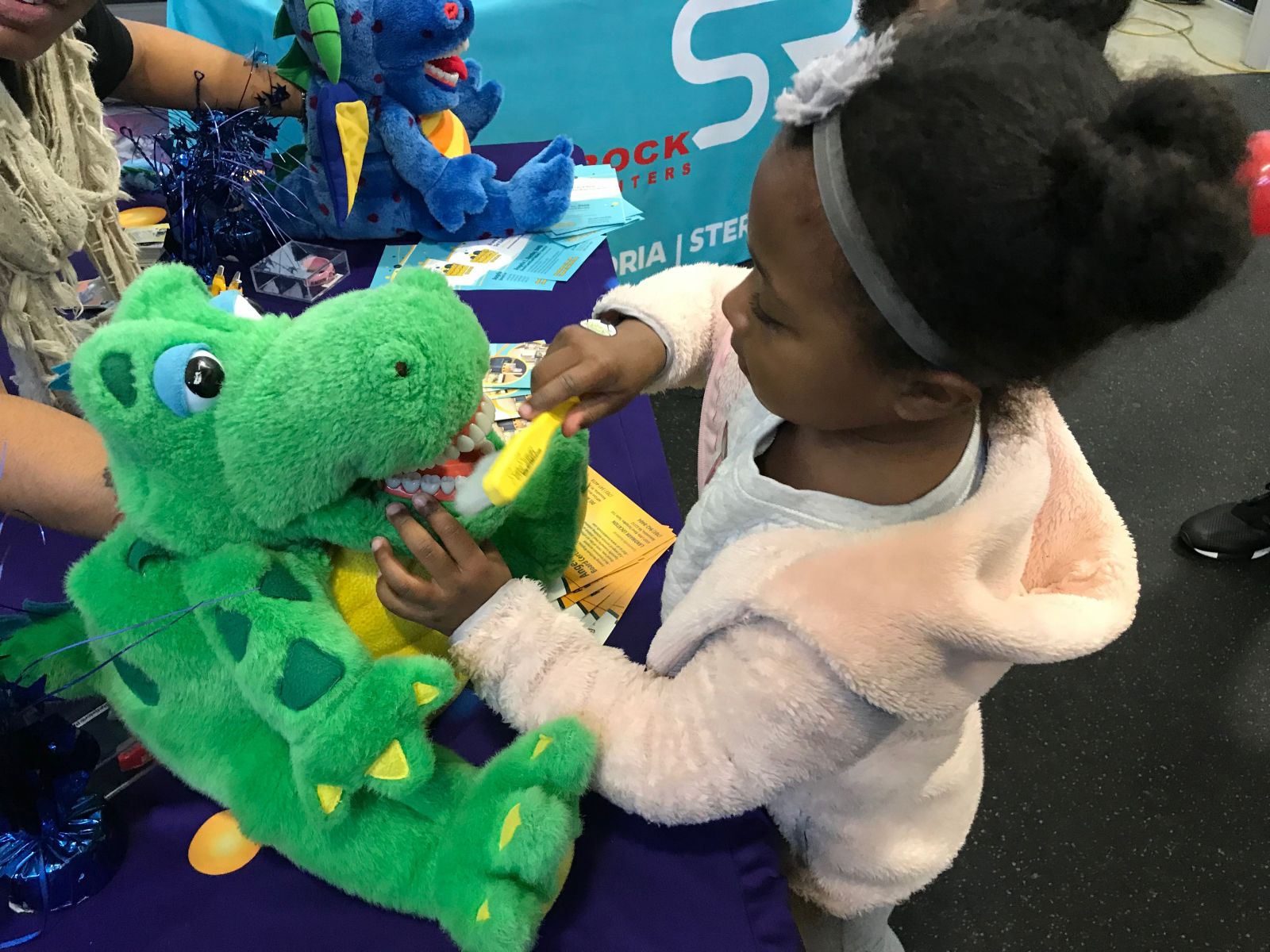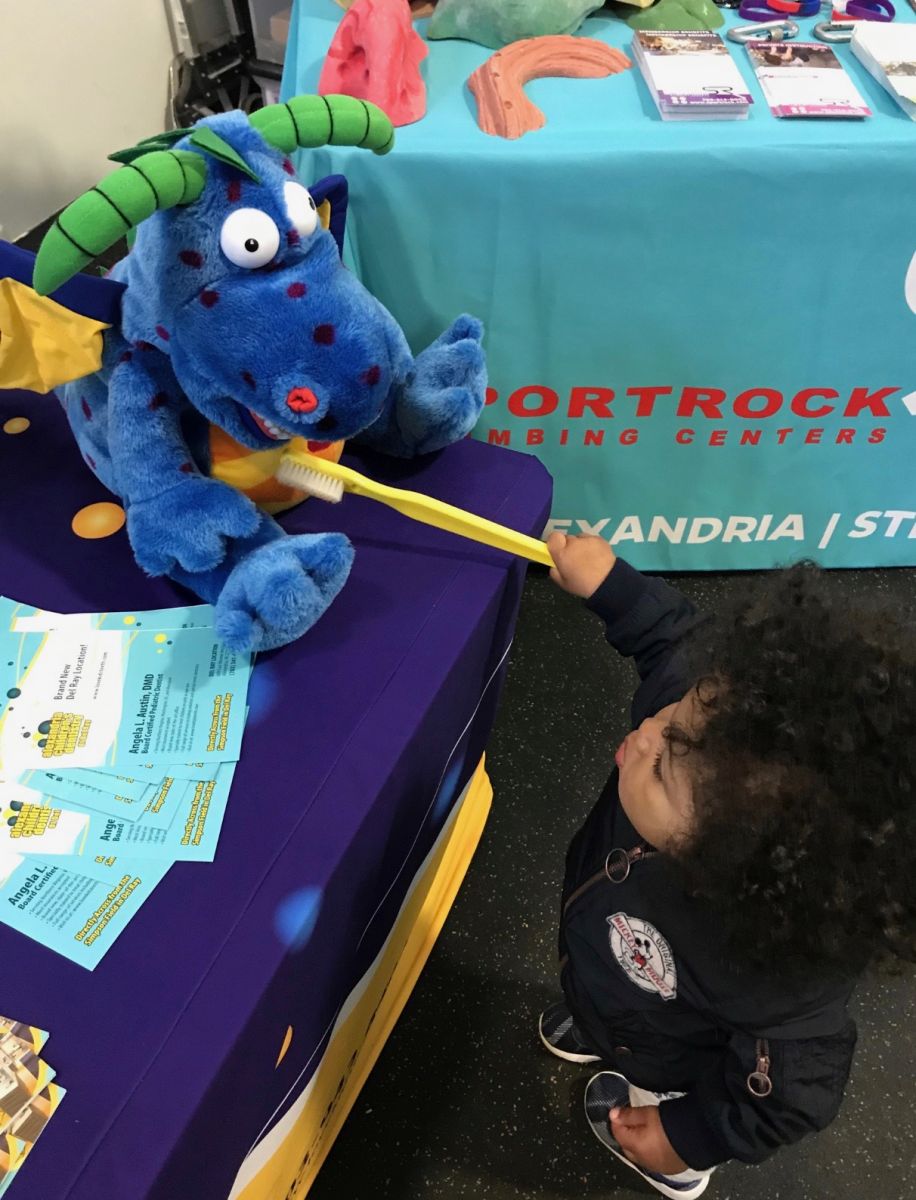 ---
Arlandia Eggstravaganza!
#TeamACD had an awesome time at at the Arlandia Eggstravaganza! The event was filled with entertainment, food, music, and, of course, an old-fashioned easter egg hunt with over 200 eggs to be found! The ACD team enjoyed chatting about the office, answering questions, and passing out goodies!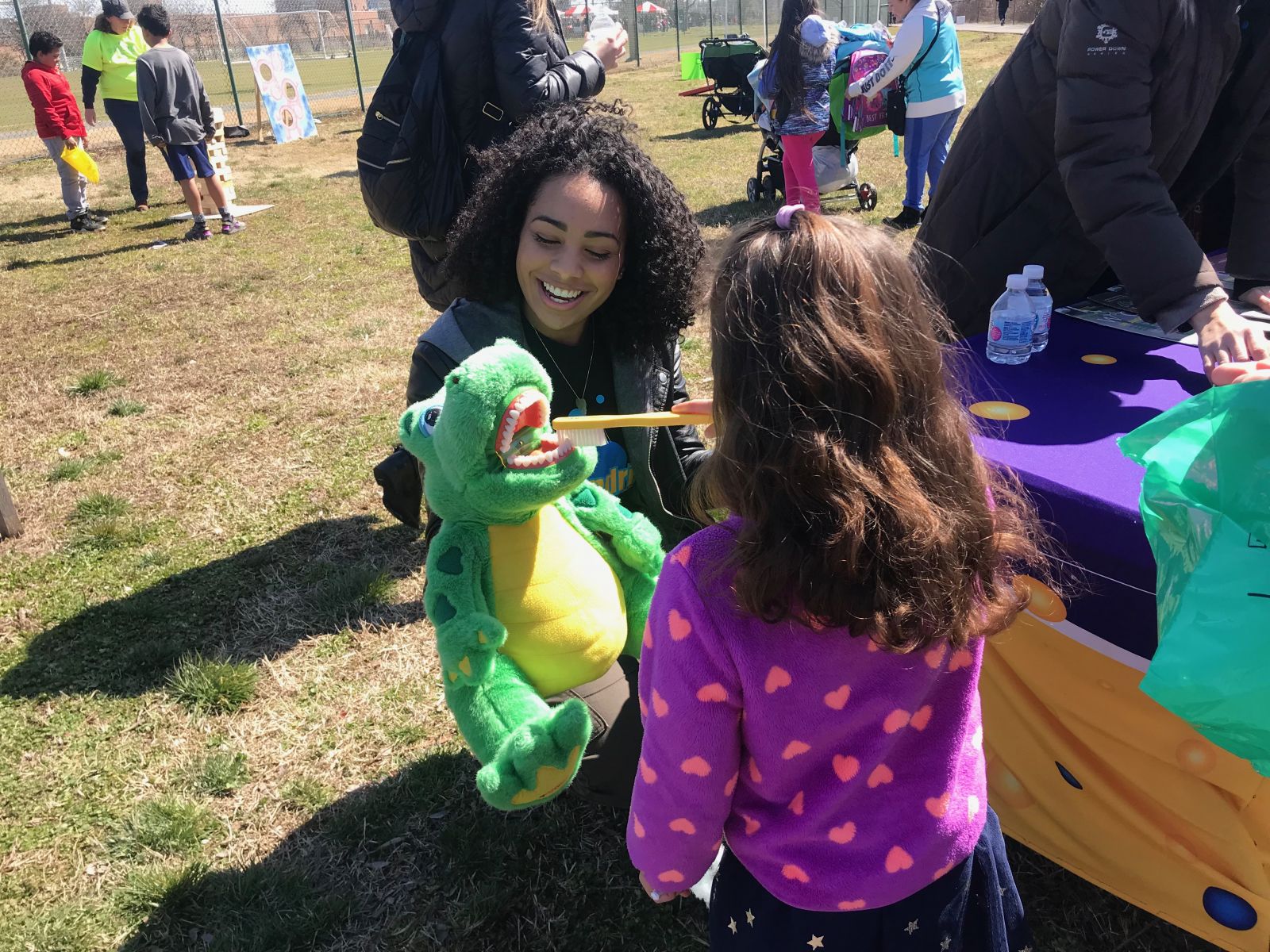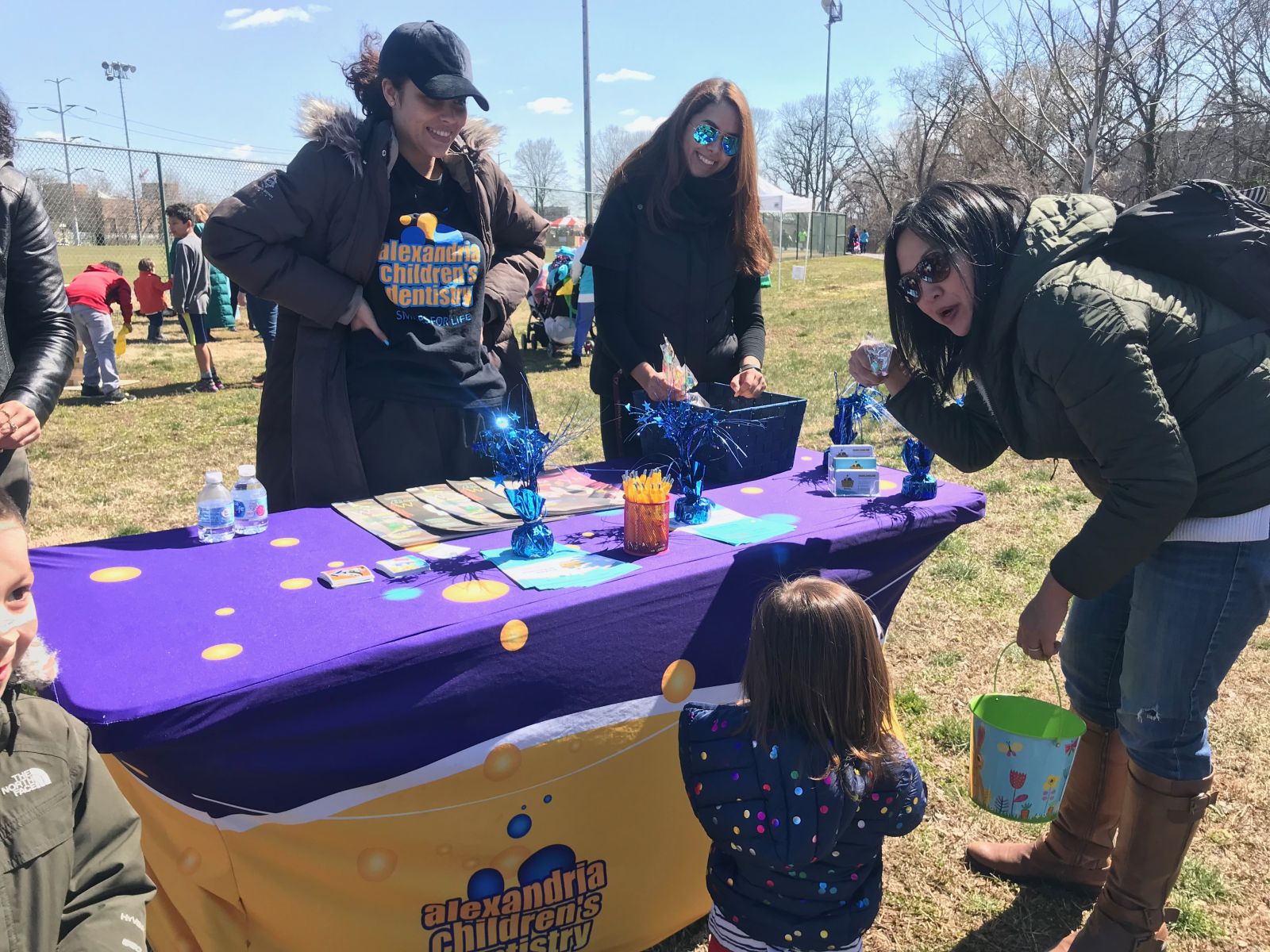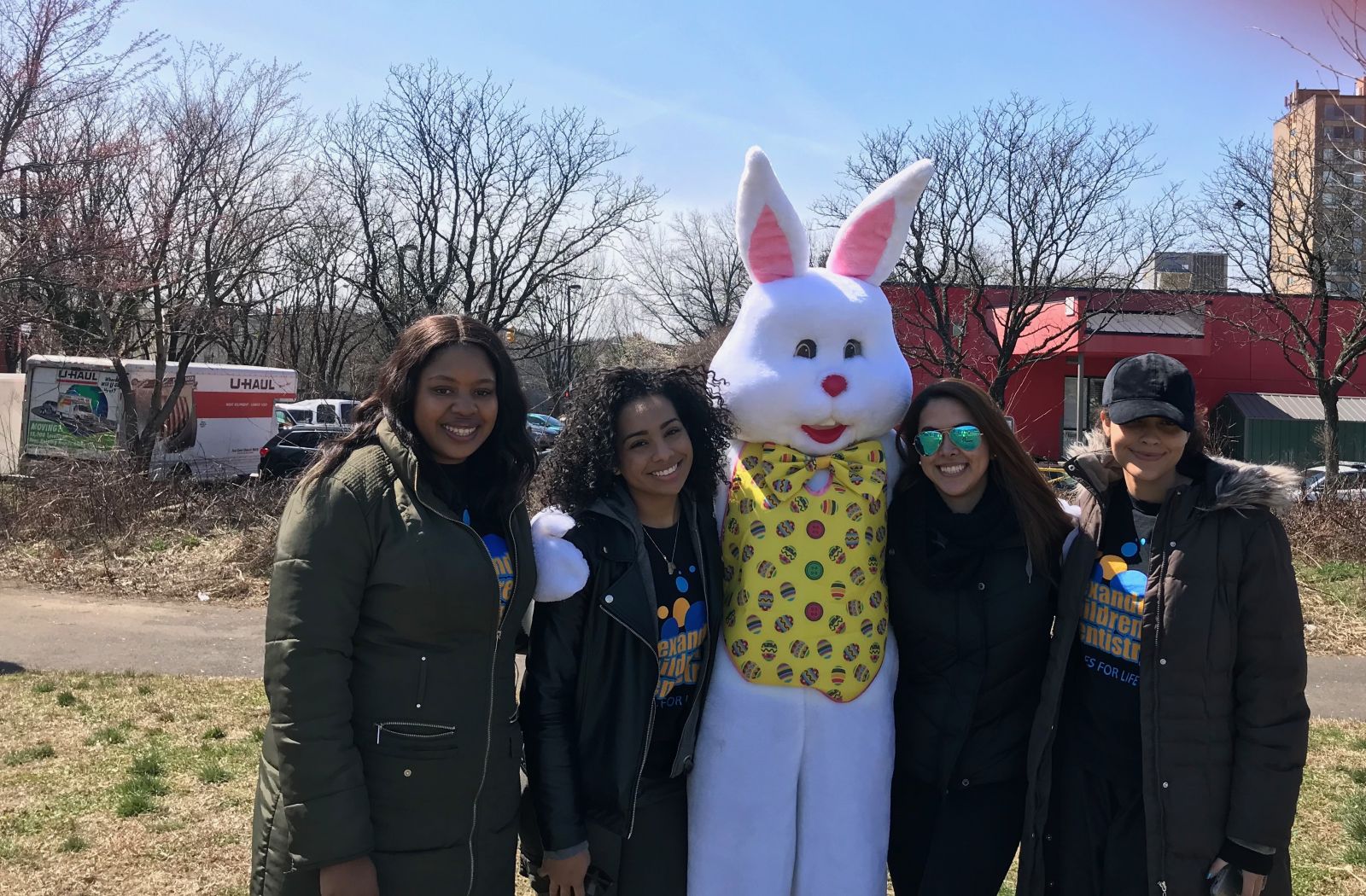 ---
St Patrick's Day at ACD!
Happy St. Patrick's Day! We hope your day was filled with lots of luck!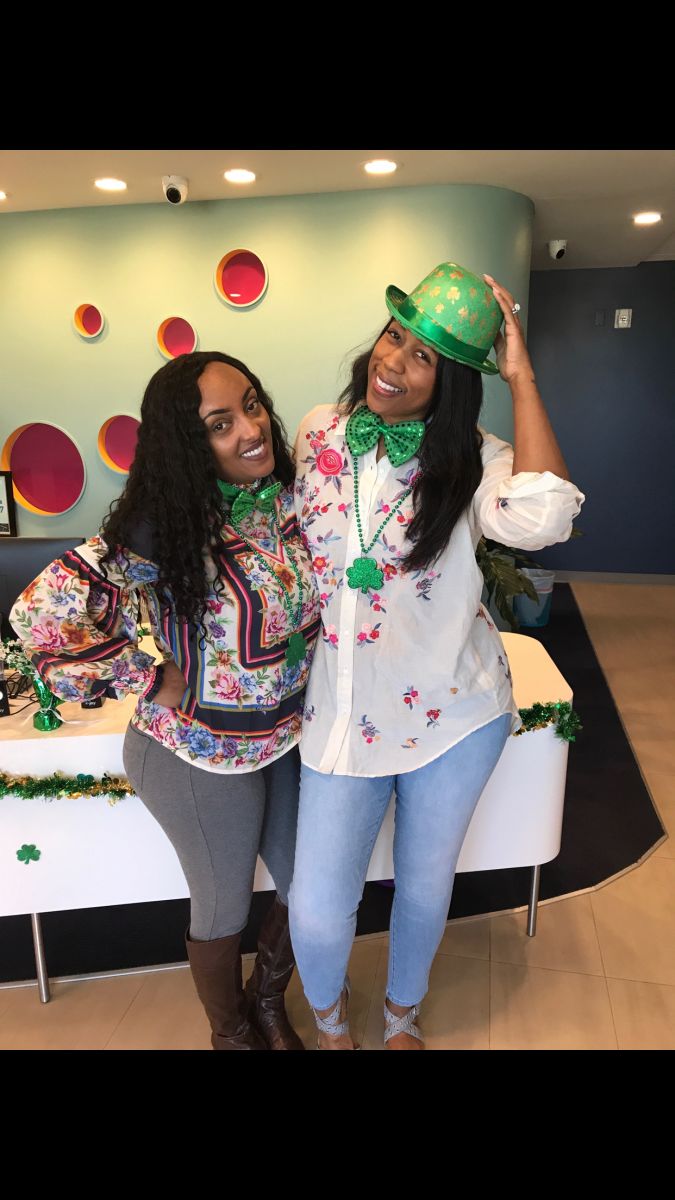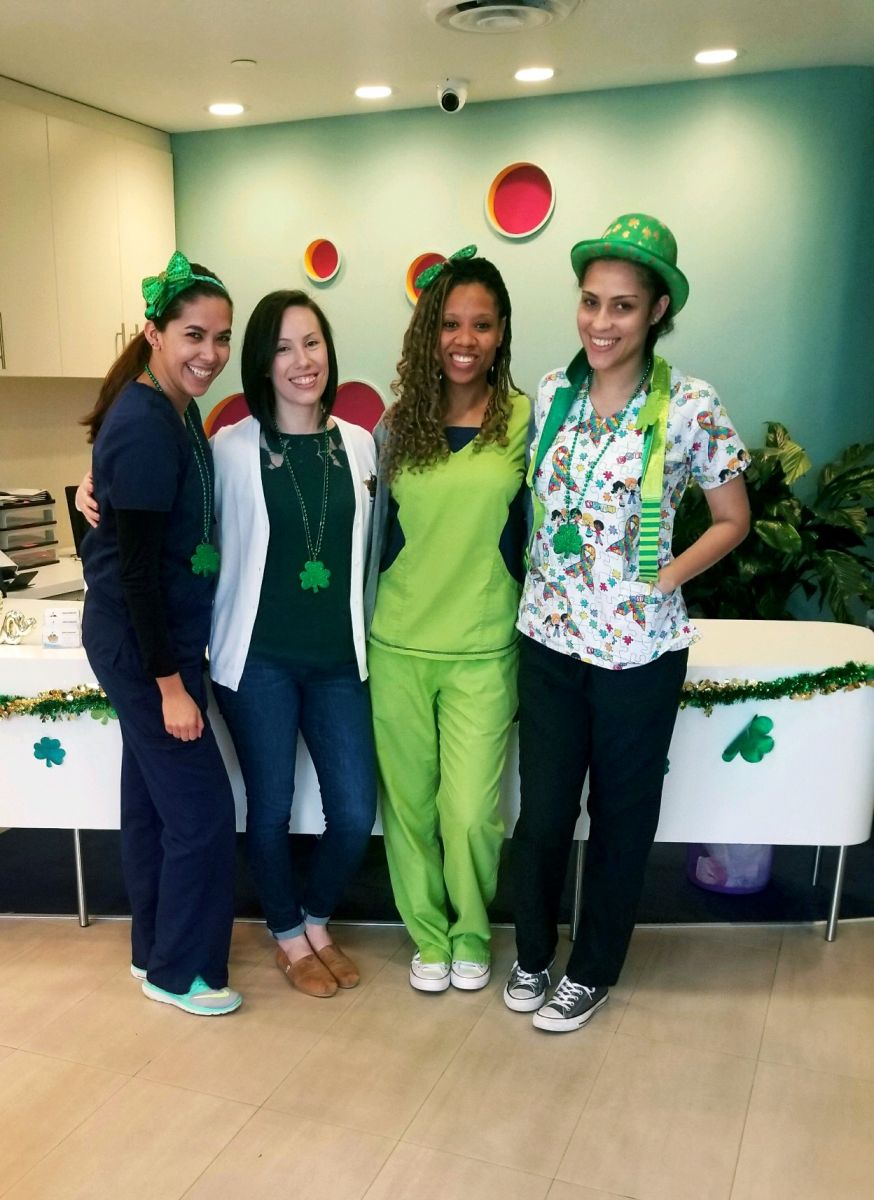 ---
Dr. Seuss Day!

March starts the Read Across America initiative! Check out some shots from our team in their Cat in the Hat wear!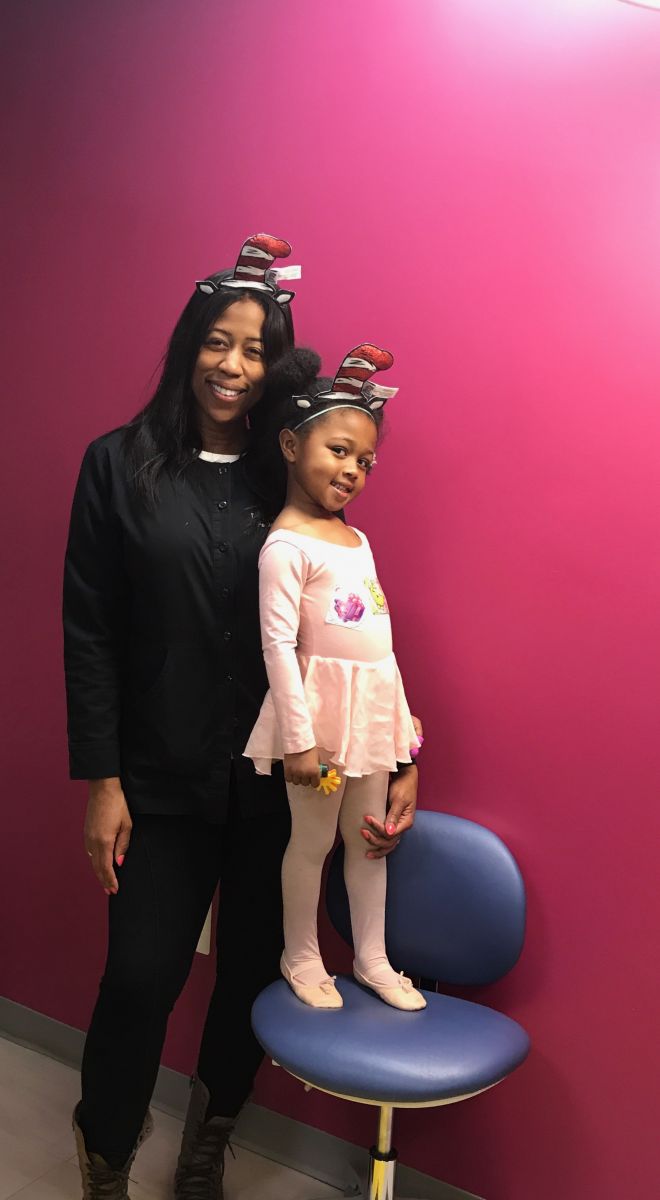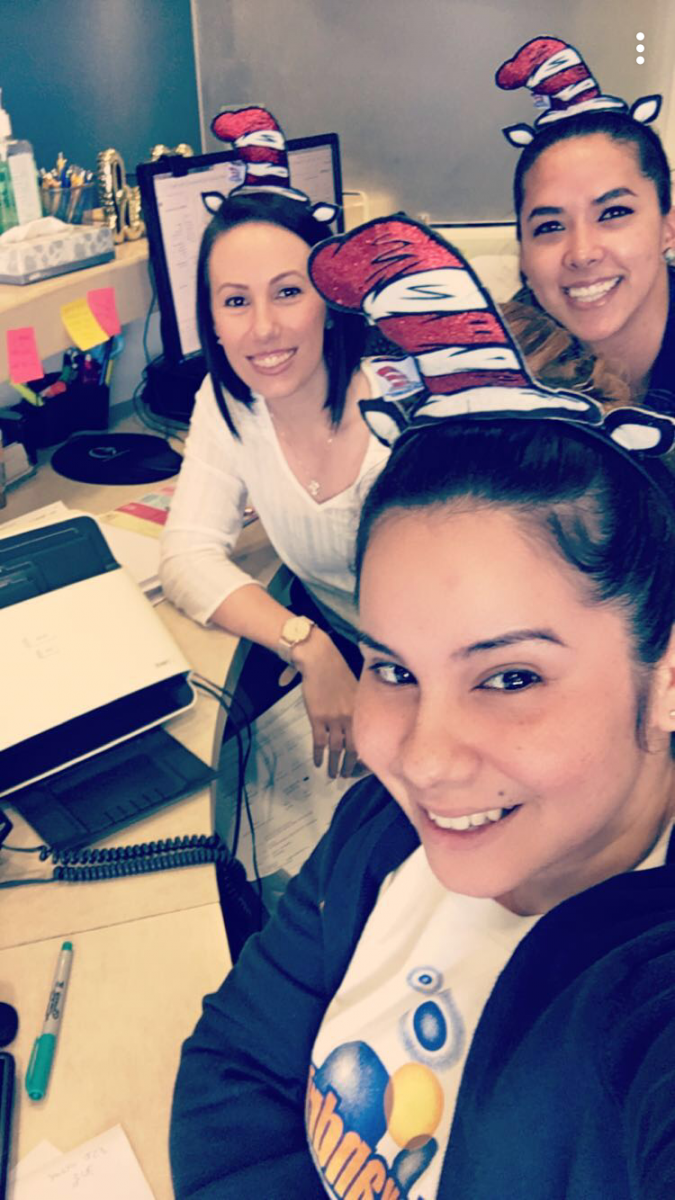 ---
Cora Kelley Science Fair
#TeamACD had a great time at the Cora Kelley Science Fair! Our experiment showed the effects of bad drinks vs. good drinks on your teeth! We used vinegar to represent sugary drinks and sodas! The vinegar showed how acidic drinks (like soda and anything sugary) result in enamel defects! Remember: water and milk are the safest drinks for your teeth!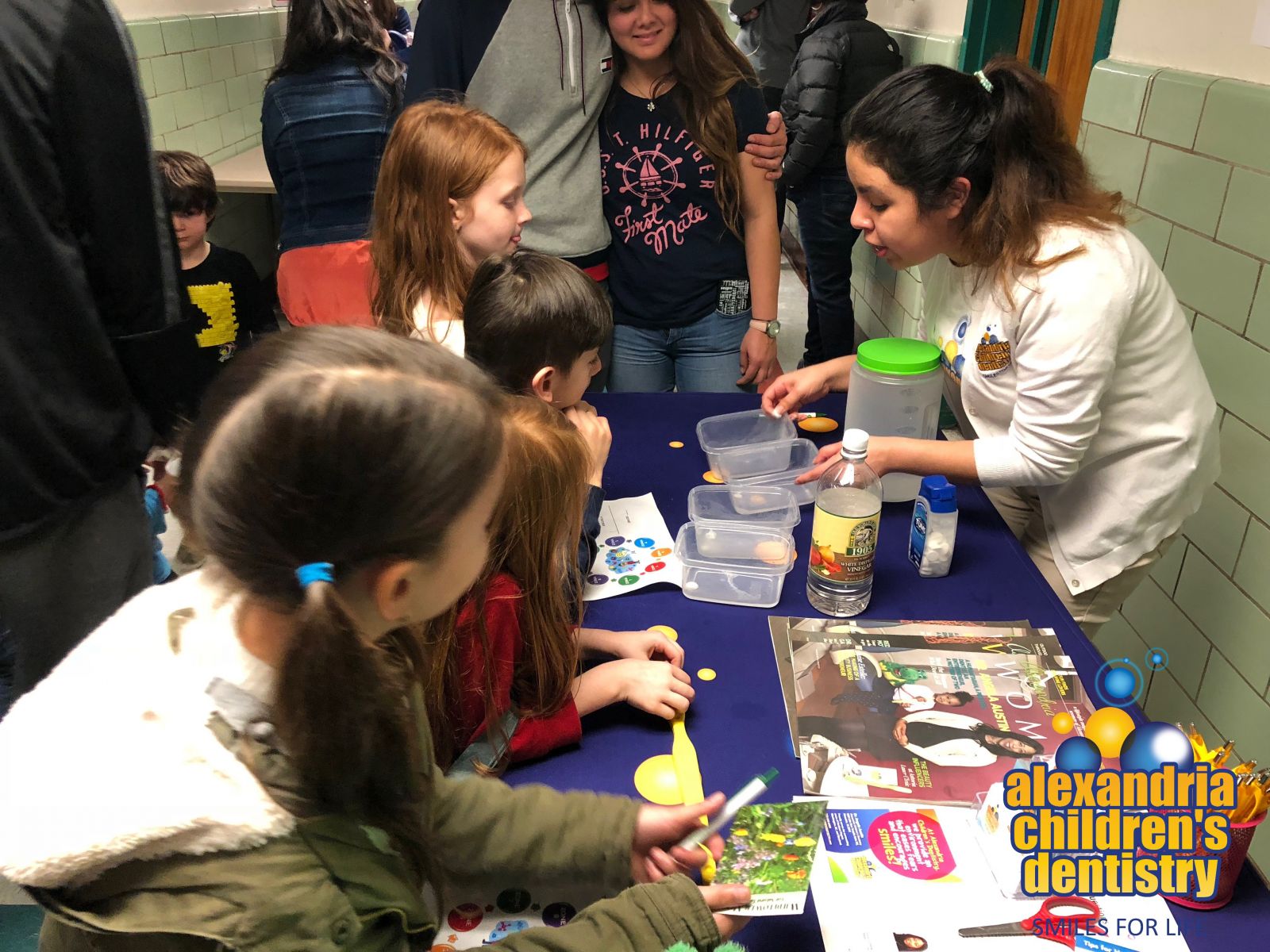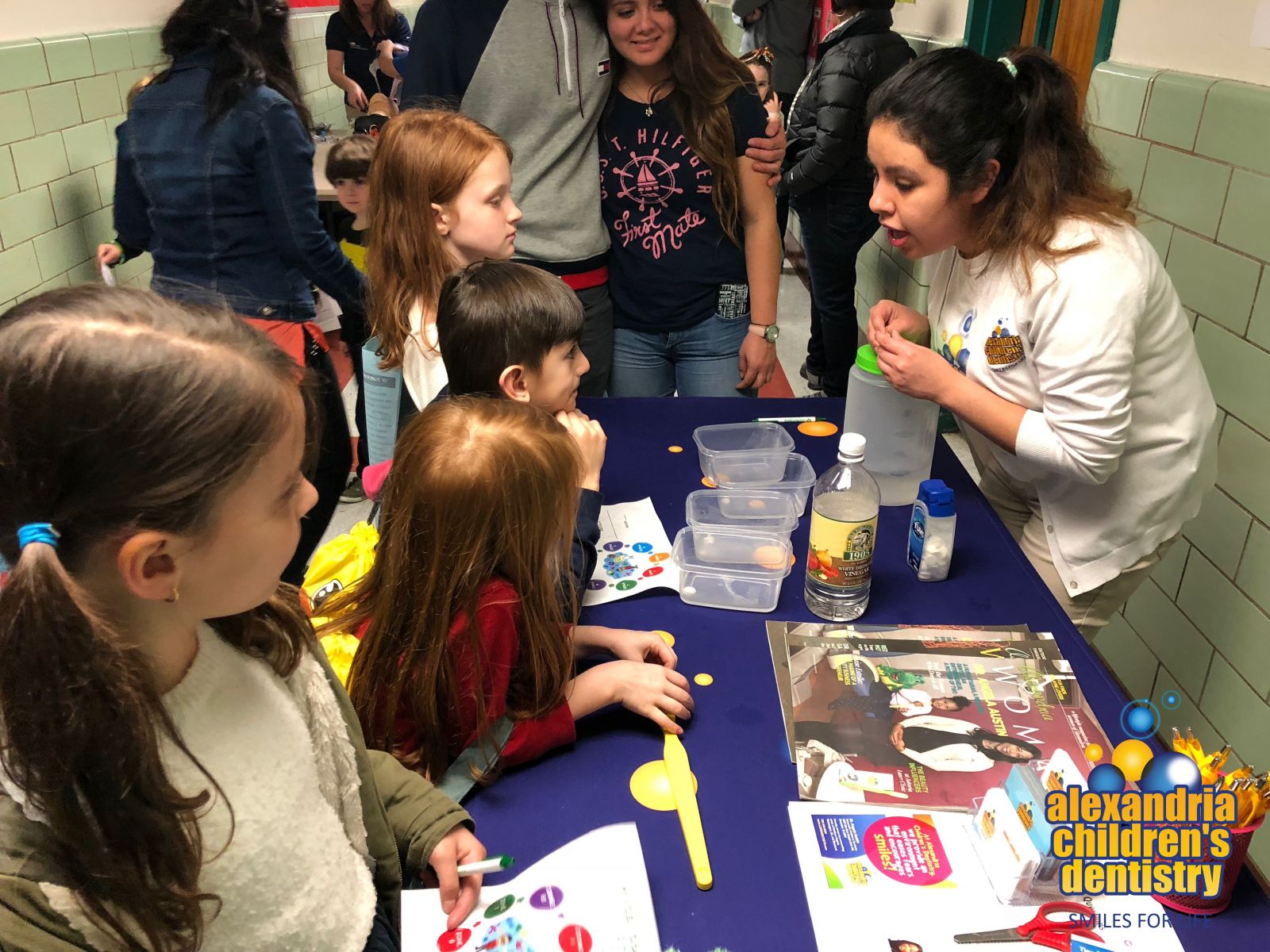 ---
National Children's Dental Health Month: School Talk with Dental Dr. Angela!
During Children's Dental Health Month, #TeamACD does tons of school talks for kids of all ages around Alexandria! This talk was extra special, as we had Dr. Angela's daughter and her daughter Sage there! Check out some photos from the talk!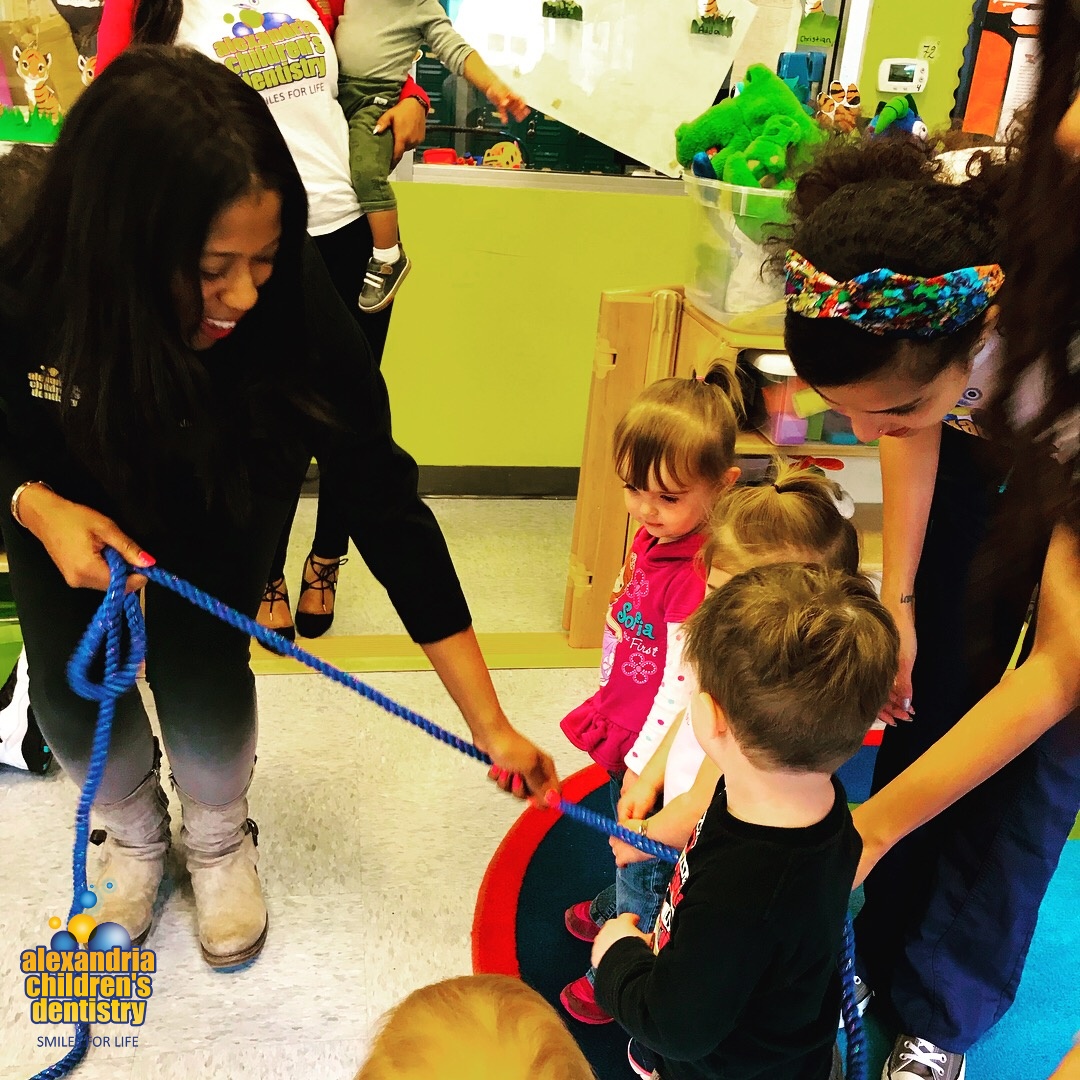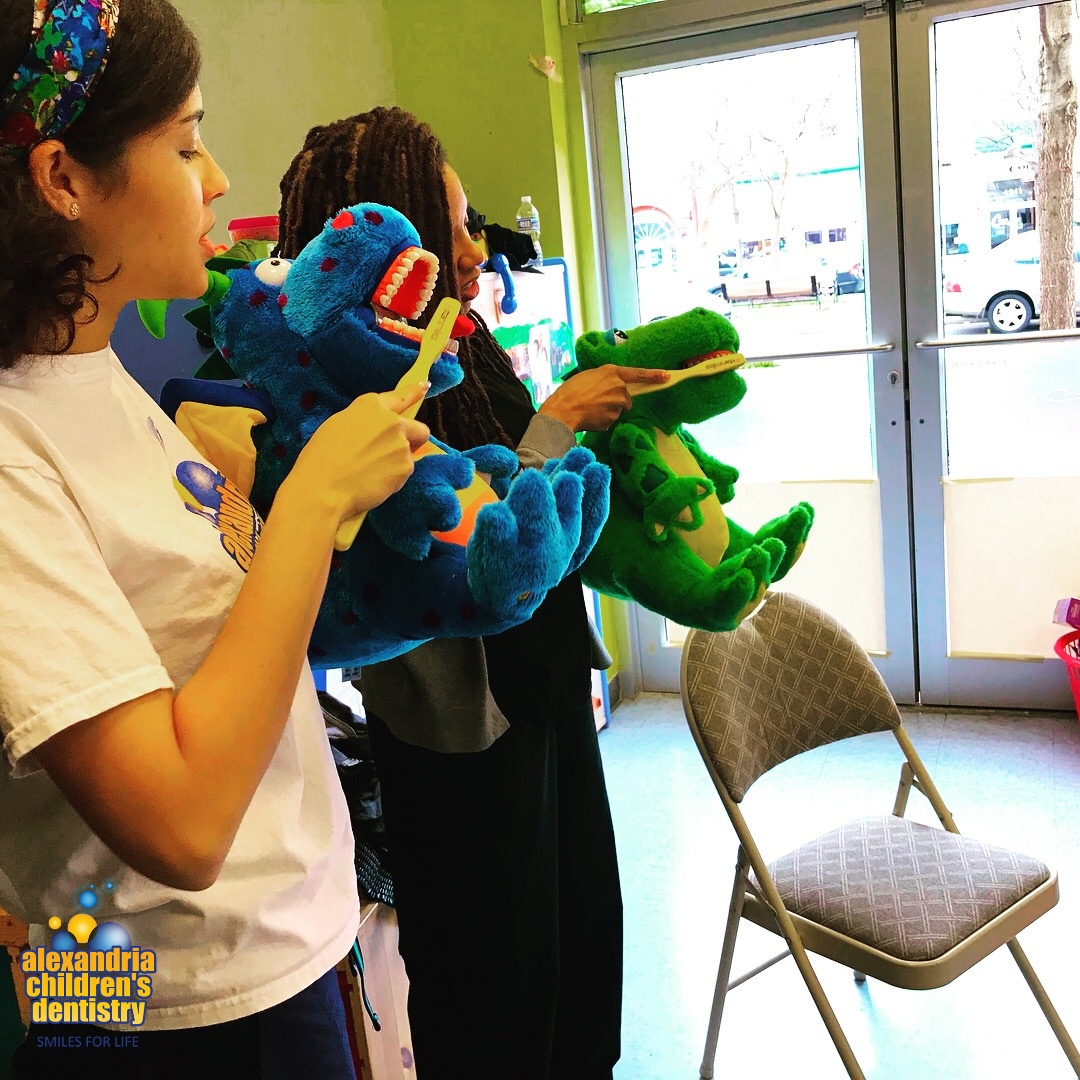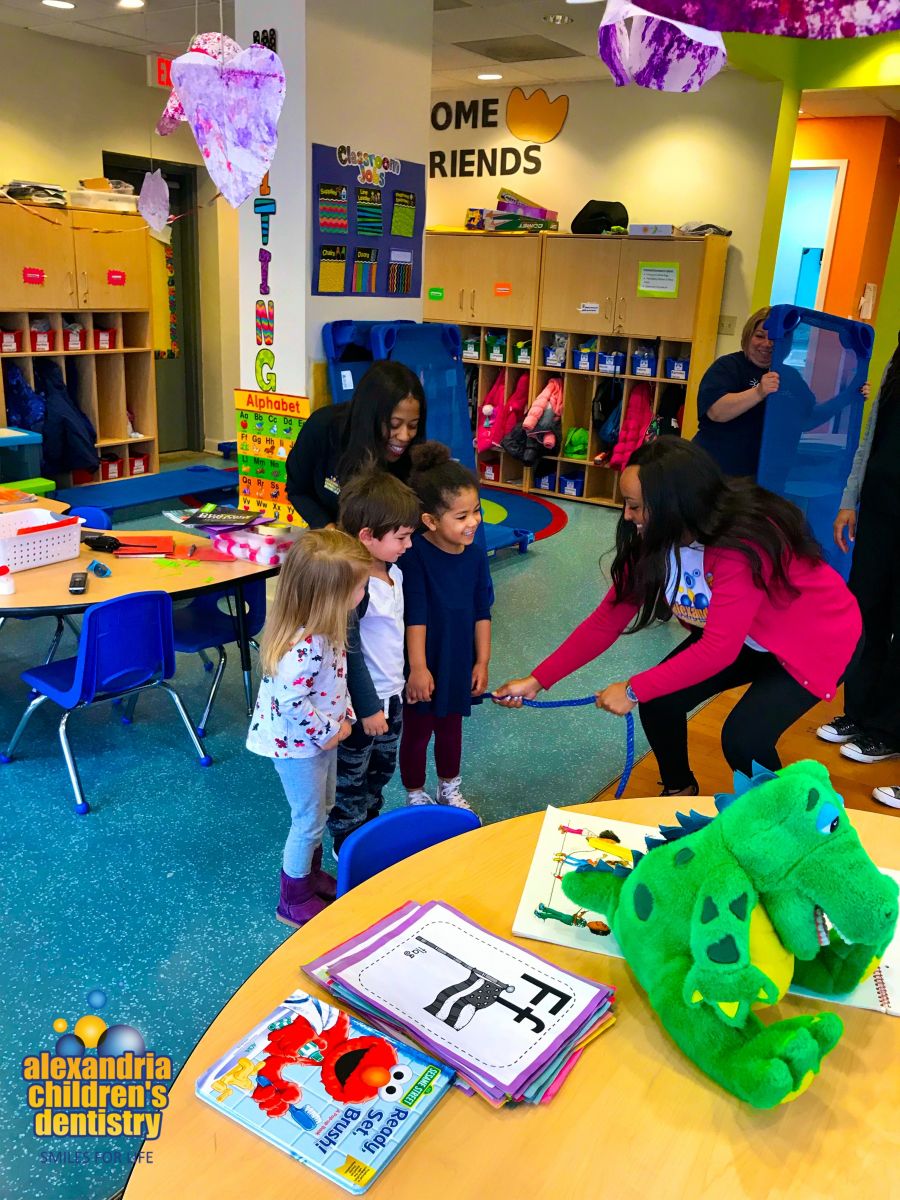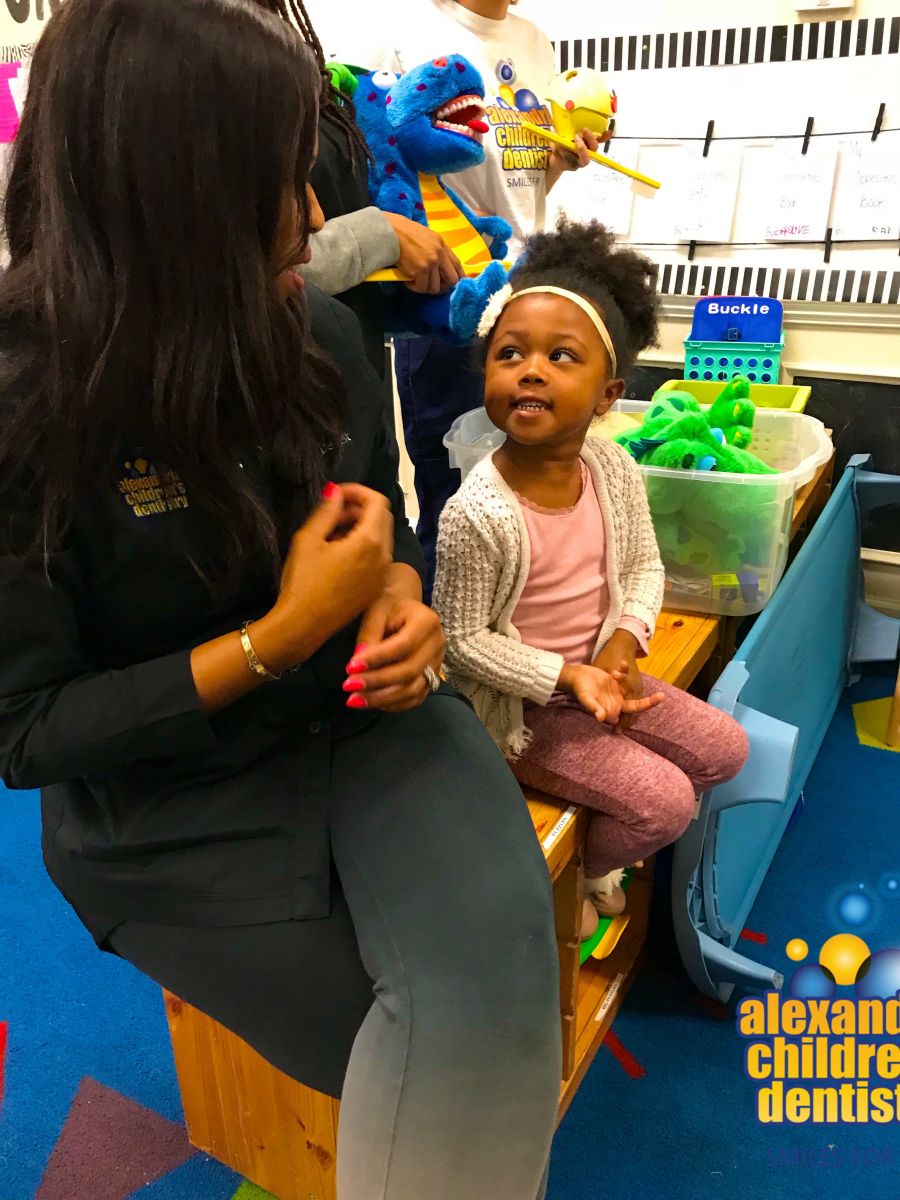 ---
Valentine's Day at ACD
We hope your Valentine's Day was filled with love!

---
National Children's Dental Health Month Talks
February is one of our favorite months because it's National Children's Dental Health Month! Check out some shots from us doing talks at local schools and daycares!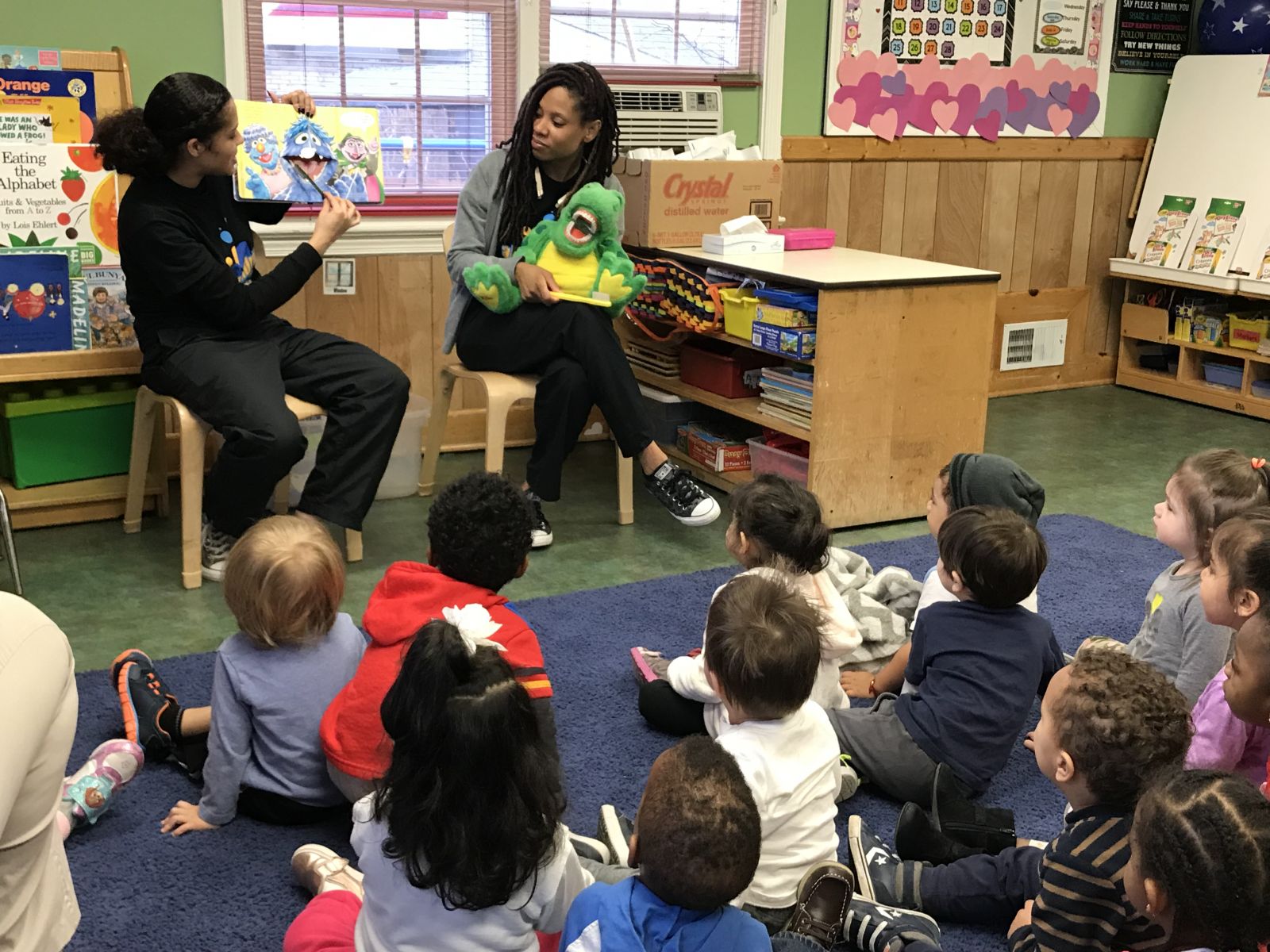 ---
Give Kids a Smile Day
Check out this shot from our team at Give Kids a Smile Day! This year, we served at Northern Virginia Community College. Learn more about the event below!
"GKAS truly helps to set the foundation for young children to have a healthy lifelong dental experience," said Give Kids A Smile Program Chairman Dr. Ashkan Ghaffari. "Each year, we treat young children who generally do not have dental care available to them. This year, approximately 100 volunteers demonstrated good hygiene practices for each child to learn. When the children walk in, we can always tell they are nervous about what to expect, but after they're treated, it's amazing to see them walk away with such huge smiles, expressing how much fun they had."