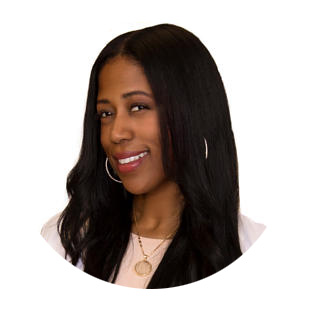 Angela Austin, DMD
Dr. Angela is a board-certified pediatric dentist and the founder of Alexandria Children's Dentistry.
She earned her dental degree in 2004 from the University of Pennsylvania School of Dental Medicine. While in dental school, Dr. Angela served as vice president of the Student National Dental Association, was co-editor of the Penn Dental Journal, and participated in various community service efforts in local Philadelphia schools. Dr. Angela was selected to be a National Health Service Corps scholar, and she later served two years providing dental care in a dentally underserved community.
Following dental school, Dr. Angela completed an additional two years of training to become a pediatric dental specialist at Children's National Medical Center in Washington, DC.
While there, she gained a great deal of experience in craniofacial anomalies, comprehensive treatment of patients with special needs such as autism and cerebral palsy, interceptive orthodontics, trauma management, sedation dentistry, and dentistry under general anesthesia. As chief resident, Dr. Angela completed an externship in Honduras to provide dental care in an orphanage. This experience motivated her to become a long-term godparent for a child in the orphanage.
Dr. Angela proudly practices as a Diplomate of the American Board of Pediatric Dentistry.
The mission statement of the American Board of Pediatric Dentistry states: "The ABPD certifies pediatric dentists based on standards of excellence that lead to high-quality oral health care for infants, children, adolescents, and patients with special healthcare needs. Certification by the ABPD provides assurance to the public that a pediatric dentist has successfully completed accredited training and a voluntary examination process designed to continually validate the knowledge, skills, and experience requisite to the delivery of quality patient care."
As an Ivy League graduate and as a practicing board-certified pediatric dentist, Dr. Angela has made great strides to ensure competency in the area of pediatric dentistry.
"I truly believe in the prevention of dental problems and also educating families about healthy smiles for life. A person's impression of the dentist is developed at a very young age and I take this very seriously. My philosophy on respecting children and providing gentle dental treatment in a positive and exciting atmosphere is essential to my personal, professional, and ethical standards. The way I practice dentistry embodies all of this, while having tons of fun at the same time!"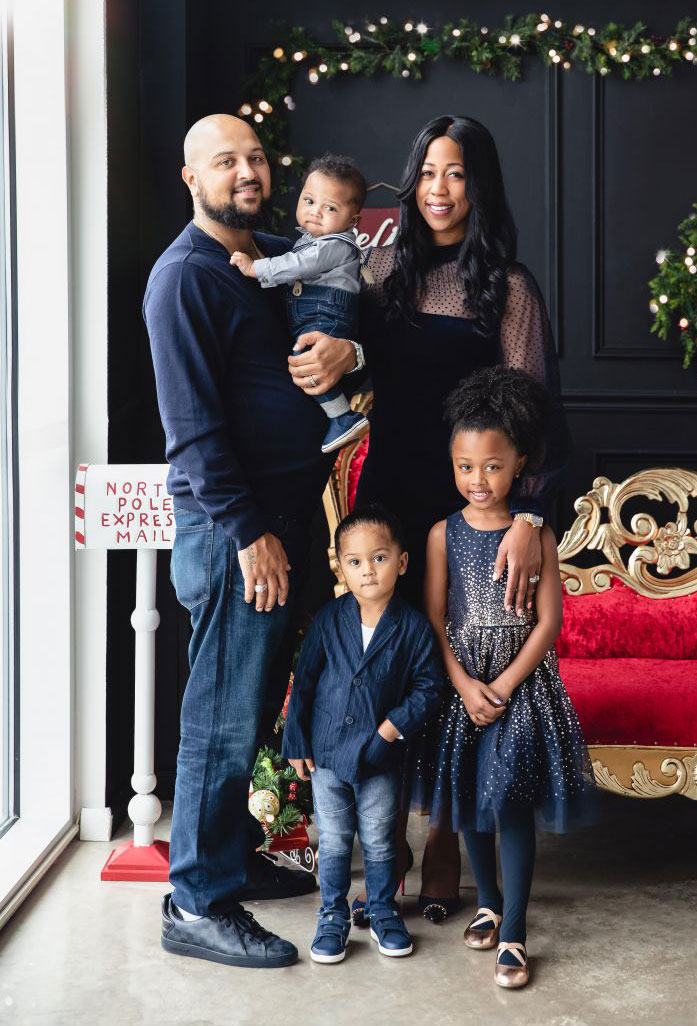 Dr. Angela is proud to be one of the Top Dentists in both the prestigious Washingtonian Magazine and the Northern Virginia Magazine! She is also the vice president of the Alexandria Dental Society and a member of the American Dental Association, American Academy of Pediatric Dentistry, American Board of Pediatric Dentistry, Virginia Dental Association, Northern Virginia Dental Association, Autism Society of America, and National Association of Professional Women. She is on the attending staff at Children's National Medical Center.
There's something special about being a mother and practicing pediatric dentistry. Dr. Angela treats every single child who comes through her office as if each were her own. Dr. Angela is married and the mother of three beautiful children: Sage, AJ, and Jax! Family and her faith are extremely important to Dr. Angela. During her spare time, she enjoys spending quality time with her family, attending church and church activities, working out, watching professional sports (Go Wizards!!), and her sorority, Alpha Kappa Alpha Sorority, Inc.
Contact our two convenient Alexandria locations in Landmark or Del Ray for further information or to schedule an appointment your child!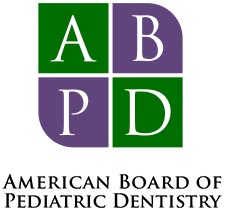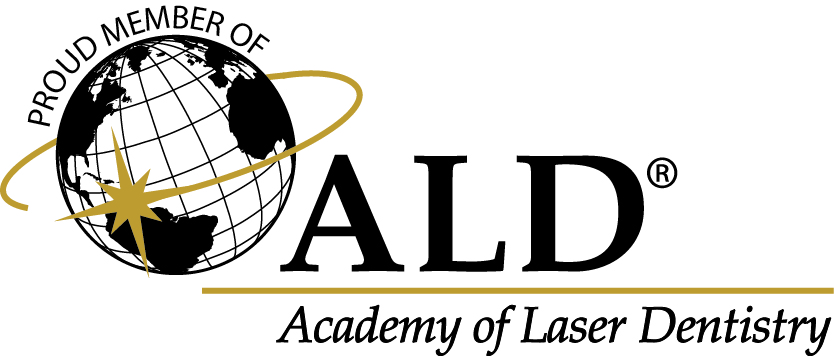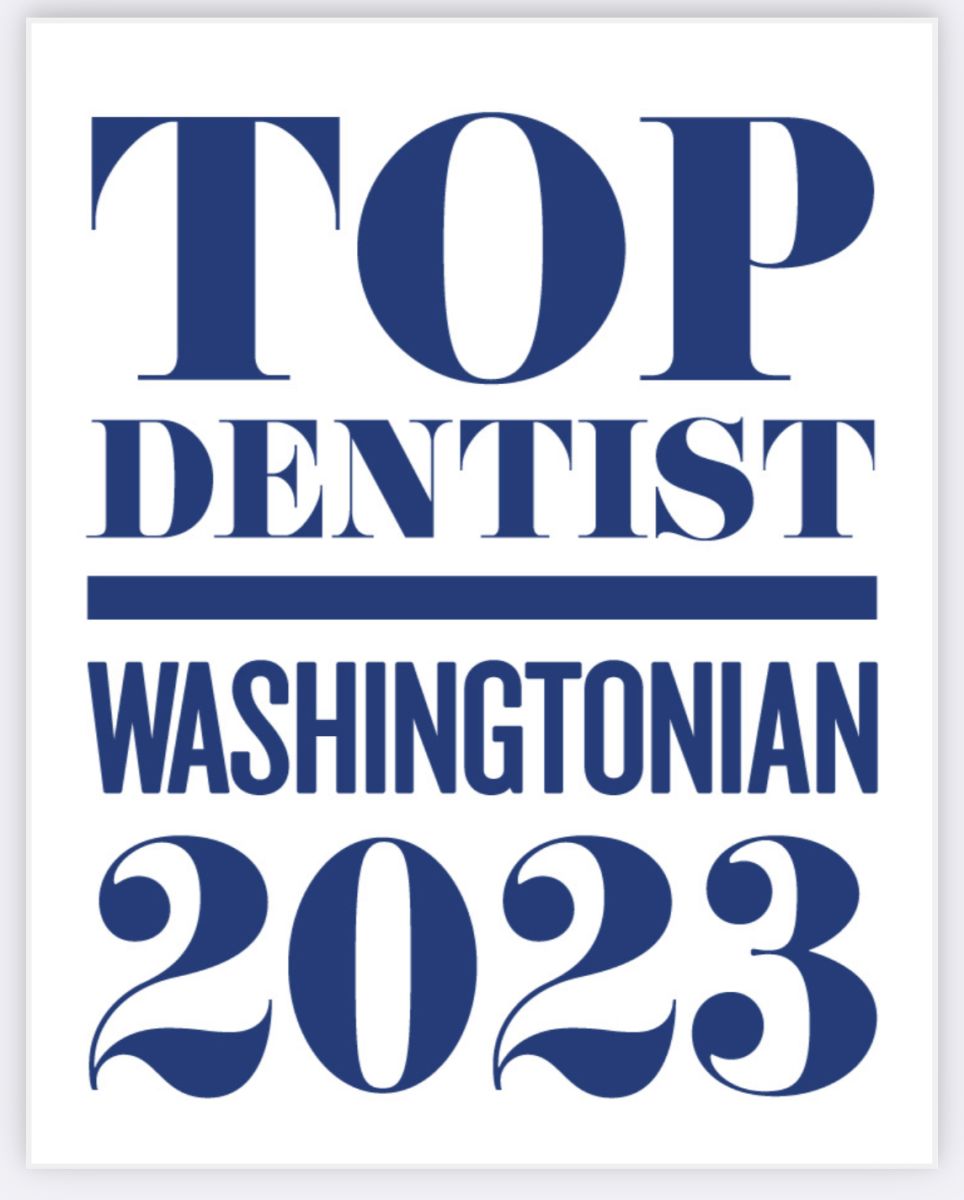 ---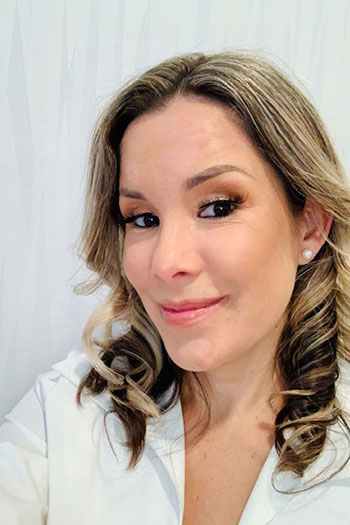 Melanie Jones, DDS
Dr. Melanie was born and raised in Peru, where she received her "first" Doctorate of Dental Surgery. Her passion for children was evident with each and every patient she encountered and, knowing that educating and positively influencing young patients is key, she went on to earn a diploma in early childhood education. She worked in a dental clinic located in a primary school until love (her husband) made her leave her native Peru and move to the U.S.
Once settled in Virginia, she enrolled at Howard University College of Dentistry, and graduated on the dean's list. While in dental school (for the second time!), she had her daughter, and decided to continue her studies at Howard University to pursue a specialty in pediatric dentistry and was appointed chief resident.
Dr. Melanie is incredibly passionate about her profession as a pediatric dentist and especially her patients, whom she calls her "little friends." She strives to provide exceptional dental care for children while trying her absolute best to meet their individual needs — because she understands no child is alike.
She believes a friendly and positive environment will create the foundation for lifelong good dental health and the parents often are her best allies in achieving and maintaining their children's oral health. For this reason, she strives to share with parents the most current information related to pediatric dentistry, as well as tips and her own personal experiences as a mom for parents seeking solutions to tough dental care situations, from getting a child to brush their teeth to the best time to start flossing.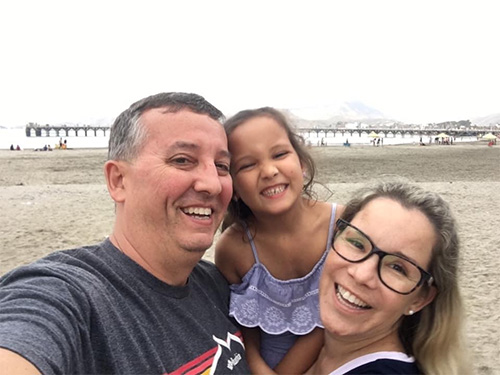 "All our dreams can come true, if we have the courage to pursue them."
In addition, Dr. Melanie is a board-certified pediatric dentist as recognized by the American Board of Pediatric Dentistry and an active member of the American Academy of Pediatric Dentistry. She is fluent in German, Spanish, and English!
Dr. Melanie lives in Alexandria with her husband Richard, their daughter Lea, and their Beagle Kooba. Her spare time activities have changed during this pandemic, but she definitely found joy working on home projects.
---

Breanna Donald, DDS
Dr. Breanna ("Dr. Bre") is a board-eligible pediatric dentist and an active member of the American Academy of Pediatric Dentistry and American Dental Association. She is very excited to return to the DMV area after a nearly nine-year hiatus, and to bring her joyful nature and her love of children to Alexandria Children's Dentistry.
Originally from Denver, Colorado, she has since lived on both coasts and attended high school in Northern Virginia. She graduated magna cum laude from Georgetown University with a Bachelor of Science in human science and a minor in psychology. At Georgetown, she worked in the Children's Digital Media Center and focused her psychology studies on early childhood development. From Washington, D.C., she moved to Philadelphia to obtain her Doctorate of Dental Medicine from the University of Pennsylvania School of Dental Medicine, where she graduated with honors for her work serving patients with medical complexities and in her leadership in local and global community oral health initiatives.
Dr. Bre completed a rigorous residency program at Boston Children's Hospital/Harvard School of Dental Medicine. Her training was extensive in preventive and restorative care, treatment of dental trauma, and in behavior guidance techniques, including oral sedation. She took an interdisciplinary care approach to treating patients with rare syndromes and autism spectrum disorders. This training reflects a longstanding love of working with children with special needs, including spending her college summers nannying for a child with cystic fibrosis.
Above all, Dr. Bre's true passion is working with children of all ages and backgrounds, and she strives to marry clinical excellence with playfulness in her practice of pediatric dentistry. Her aim is to bring kindness and compassion to address every individual child's needs and comfort level in the dental chair. She cherishes the opportunity to create positive dental experiences and build a lifetime of healthy habits.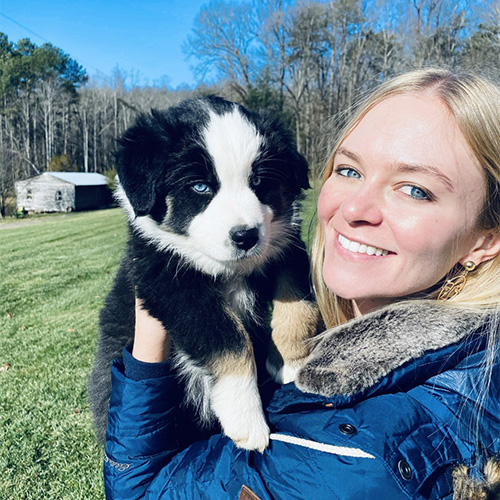 "I practice pediatric dentistry with a magic touch, providing kind, gentle, and competent care to every child, no matter their needs. So trust your smile with Dr. Bre; the best of care is my priority!"
Fueled by an adventurous spirit, Dr. Bre has checked all 50 states off her bucket list and similarly adores exploring destinations around the world. In the future, she hopes to expand her involvement in global oral health, building off her previous fieldwork in dentistry in both Thailand and Guatemala. Also in her free time, she enjoys practicing yoga, engaging in arts and crafts, hiking, scuba diving, and spending time with her family and Australian Shepherd puppy, Stellaluna.